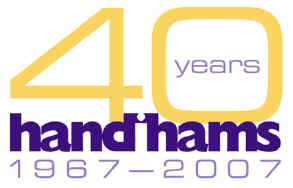 In this issue you will find:
E-letter returns from break

Avery informs us that we will have a new repeater

In AT: A new blind-accessible logging program

Talking meter won't break the bank

Blind ARDF event scheduled at Dayton

Warthogs from Heaven

Laurie's April events posted

N1BLF has QCWA digest ready for April

New radios for new Techs!

Reminder: 20 m Monday net changes time.

Elmer goofs off this week

In RekkyTec: More good links
...and lots of other stuff. Tune in today!

---
Tanned, rested, and ready -- your weekly E-Letter returns from spring break!
Picture: your humble newsletter editor gets grabbed by a huge alligator.
We are back from spring break, tanned, rested, and ready! The WA0TDA family vacationed in Gulf Shores, Alabama. The weather was wonderful and provided us a much-needed respite from Minnesota's cold and snow. Even as I write this week's E-Letter, it is snowing outside. You wouldn't know it is almost mid-April.
One of the questions I always have when I'm going to travel someplace is whether (and how) my amateur radio equipment and operations will travel with me. This year's trip, coming at the very bottom of the sunspot cycle, called for a different strategy than the one I have used in previous years. I probably should explain that it is a tradition to take some time off in the spring, always in a place where the weather is warm so that I can get an early start on summer. When HF conditions are good and the sunspot cycle is not at minimum, it makes sense to take an HF rig like my ICOM 706 M2G along for the ride. The rig can be used on VHF and UHF with a small mag mount antenna on the car while we are driving. Once we arrive, HF antennas can be deployed, sometimes even long wires, and I can enjoy quite a range of amateur radio operating during my vacation.
Alas, the story is different at the bottom of the sunspot cycle. Lately, 20 m band conditions have been abysmal. Even though I set up the station last year, we were close enough to the bottom of the cycle that it ended up pretty much unused. Obviously, when a family is packing a car for a long trip, one is always looking for ways to save space and weight. This year I decided that I would not take along an HF station only to have it sit unused during the week. Why bother carrying it along just for use on 2 m repeaters while we are mobile? Instead, I brought my trusty ICOM IC 2100H, a small 2 m mobile rig. It proved to be easy to install and came in handy for monitoring 146.52 MHz and the National Weather Service. Furthermore, all I needed was a small mag mount antenna. Talk about an easy installation!
You may be surprised to learn that I did get on HF during the week, even though I did not have a rig for the HF bands along on the trip. Instead, prior to leaving Minnesota I made arrangements with Lyle, K0LR, who operates a remote HF station as part of his volunteer activities for the Handiham program. I would be able to log on to Lyle's excellent station, an ICOM IC 756 Pro, using Ham Radio Deluxe on my laptop computer via the Internet. The audio would be ported through the SKYPE program. This arrangement worked quite well, and allowed me to check into my favorite 75 m net, PICONET, with ease. Of course even under the best of circumstances with excellent HF conditions at the top of the sunspot cycle, it would not be possible to check into a daytime 75 m net from a distance of 1300 miles. That is why Ham Radio Deluxe and the remote transceiver solution is so useful. It allows a different level of HF operation altogether. I didn't even bother to try 20 m, because the guys on PICONET reported that conditions were terrible on that band. It was fun to be able to stay connected with my usual friends on a regional net, which is the way I would've stayed on HF had I been operating directly from my home station. A bonus was that the ICOM 756 Pro is a top-notch rig, definitely a few steps above my own HF equipment. During the course of a regular week at Handiham Headquarters, the 756 Pro acts as a remote receiver. This allows us to operate 75 m, transmitting with our local Kenwood rig while receiving on the ICOM via the Internet. We have a terrible noise problem caused by the high-volume air system at Courage Center. The fan controllers generate a lot of RF hash. The remote receiver, located in a very quiet rural spot, provides excellent reception and is a welcome alternative to straining our poor ears to pick up stations through the RF hash. A big thank you to Lyle for providing this service.
Remote operation is really coming into its own. The April QST even has an article about remote control via Ham Radio Deluxe, and we have included this article in the audio digest. Prior to the widespread availability of high-speed Internet, remote-control operation was expensive and problematic. The Internet provides an excellent conduit for station control, and more of us will be looking at it very seriously as an alternative to having equipment immediately available on the desk in front of us.
Next week I'm going to give you some thoughts on monitoring and operating 2 m repeaters -- specifically, this will be my experience from the spring break trip. You will want to stay tuned for that one!

Patrick Tice, WA0TDA
patt@courage.org
wa0tda@arrl.net
Handiham Manager