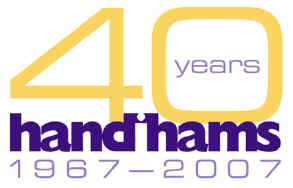 In this issue you will find:
You can do this

At headquarters: Avery & Jerry are back

Volunteer hours needed - now you can send them direct!

Avery's QTH: Getting ready for the big day

What's an FMT? Read and learn, pilgrim.

EchoLink net update

Mailbag: I should have known better

November is a great satellite month

DAISY is the Word - here's why!

If you can't remember a tune, here's help

Free screenreader
...and lots of other stuff. Tune in today!

---
Greetings from my work-at-home office and ham shack.
Well, well. The computer is not out in a snowbank and I'm still writing the weekly e-letter. Last week's unfortunate data loss is behind me, and I'm hoping this computer session will be more productive and less aggravating. Getting a lot of work done then losing it is just not an option, so this week's edition is being composed on Google's Page Creator. It keeps close track of "saves", and the undo function works flawlessly - so far. I wonder how far the trend will go toward web-based computer applications! I am virtually certain to make mistakes, and my old hard-drive based web editor has messed me up enough times to make me pretty wary. Once I lost the entire edition of the e-letter. Whether it was "operator error" or a computer bug, I don't know, but software does need to be a bit more forgiving in any case.
Last week I fell behind and was unable to produce audio lectures for our friends who are studying online. I hope to correct that situation this week - after all, we want to keep those folks busy, and every audio lecture hopefully brings our students closer to that first license or upgrade.
Which brings me to this: I know that there are some talented Handiham people out there who would do a great job as teachers, if they only thought about it a bit and decided to make the commitment to help others learn. Could one of those people be you? Think about how you would teach somebody a simple concept over the telephone. That's what teaching online in audio lectures is like. You have to describe things that are sometimes not described in the sighted world, because everyone assumes that the student can simply look at a diagram. Of course we know that is not the case! Sometimes it is necessary to compare one thing to another. A good example is the feedline we call "ladder line", to pick an obvious example. In an audio lecture, one would describe ladder line as looking very much like a ladder, with the two conductors on either side and the "steps" of the ladder being insulating material that holds the conductors in place and maintains consistent spacing along the entire feedline.
On the other hand, there are some things that can be taught "straight up", because they are as easily translated into ideas via audio as by the printed page. FCC rules and regulations, procedures for identifying one's station, and how to break into an ongoing repeater conversation all fall into this category.
For this volunteer work, you need a solid knowledge of the material you will be teaching, but you don't have to know everything, because you can always look things up before doing your audio lecture. Is this sounding interesting to you? Let me know and we'll talk.
Patrick Tice
wa0tda@arrl.net
Handiham Manager