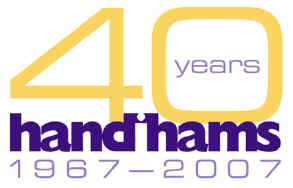 In this issue you will find:
Tony, W0KVO, gets gets all historical on us

He's BAAAACK! Avery's QTH returns.

In AT: The Dragon NaturallySpeaking 9 Review, Part Seven

Welcome to HF planned

Red Cross backs off on credit checks for volunteers

Car bomb at YI9DXX

Camp frequencies listed

In RekkyTec: Camp Costanoan
...and lots of other stuff. Tune in today!

---
Does your ham radio club have special social get-togethers?
Mine does! In fact, one of the things that really sets a good, effective amateur radio club apart from a run-of-the-mill, so so club that never seems to increase its membership or be able to find volunteers for anything, is those social gatherings. My club, as I have mentioned before, is the Stillwater Amateur Radio Association, SARA, a handiham affiliated club. It was at one of these social gatherings, a lunch at a buffet, where I sat down to talk with long-time handiham volunteer Tony Tretter, W0KVO.
Many of our handiham readers and listeners will remember Tony as the guy who did the audio tapes -- literally for decades. Handiham members the world over who could not read regular print studied with Tony as he patiently read through the material, taking time to teach concepts along the way. Tony's special method of presenting ham radio study materials was so much more than simply starting at the front cover of a book and reading to the back. One of the things that Tony insisted upon was an understanding of the concepts behind the questions and answers in the question pool. Whether he was teaching about circuits, comparing them to a cooling system in a car where the coolant circulates, or working some Ohm's law problems, when you studied with Tony you always got more than just a "reader".
One story I have heard Tony repeat a couple of times happened at Handiham Radio Camp. A lady camper who had studied every evening using Tony Tretter's audio cassette tapes was amazed and excited to hear his voice "in person" for the first time at camp. She was so excited upon meeting Tony that she blurted out, "I go to bed with you every night!"
Tony recalls that she realized what she had said and got pretty embarrassed, but of course everyone knew what she meant about listening to the cassette tapes every evening as she went to bed, learning a little each day from master instructor Tony. In any case, Tony was flattered by the compliment -- one of many he has received over the years.
I know that you have had many teachers when you were growing up, as I did, and you have probably taken courses in various things as an adult. But I'll bet you can name only a handful of really special teachers. These are the teachers who really cared about you as a person and were willing to go the extra mile to make sure that you would succeed at learning the material. Tony is that kind of a teacher. After a radio camp session, Tony would often follow up with his students to make sure they understood the concepts and were able to get on the air. After all, simply having a license would not be enough. You have to actually use the license to start having fun with amateur radio. Sometimes, of course, Tony's students would have a lot of learning challenges and would not be able to pass the examination at radio camp. In those cases, Tony was willing to answer questions for students in the months following radio camp so that they would be able to ultimately pass their examinations and to get on the air. In fact, when Tony recorded his tapes, he did invite listeners to let him and the handiham office know of their progress and to ask questions about any of the material that might be confusing. Not every instructor would be willing to go so far. After all, there were handiham members all over the world and who knows when they would call on the phone?!! But Tony always liked hearing from his students - and that is the mark of a really good teacher.
Anyway, we had quite a nice lunch, and Tony gave me some QSL cards and some handiham history. What we have decided to do is have Tony visit handiham headquarters in Golden Valley, Minnesota and talk with Jerry Kloss, N0VOE, and me as a part of the handiham history project.
Next week: We will be at California Radio Camp. I will get a short newsletter out if I can, but don't bet on it. Things get pretty busy during radio camp week.
Patrick Tice, WA0TDA