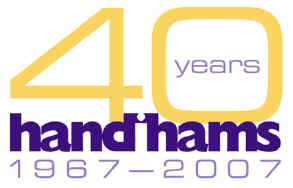 In this issue you will find:
The volunteers of 1967: WA0SGJ

Welcoming new Techs to HF

In AT: The Dragon NaturallySpeaking 9 Review, Part Six

General Class Q&A pool audio

WA6IVG to visit camp

Last call for camp frequencies

In RekkyTec: Show me the money
...and lots of other stuff. Tune in today!

---
Today, we continue our look back to 1967, when the Handiham System started, and find out why volunteers made the difference.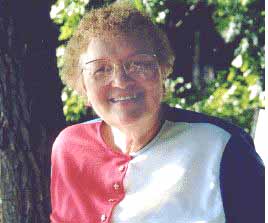 In 1967 Ned Carmen, W0ZSW, and a small group of Franciscan nuns were starting what would eventually become the Courage Handiham System. Ned and the Sisters were volunteers, of course. It was exactly the way ham radio clubs operate today, with volunteers from the club making it their special mission to teach others about ham radio. The nature of the amateur radio licensing process was such that it required a fair amount of study and commitment, and people with disabilities had far fewer opportunities and resources in 1967 than they do today to get started in such an activity. Remember, in 1967 it was necessary to learn the Morse code for the beginner license, the Novice. After that, the Novice Class licensee had only a year to upgrade to General, which required a 13 word per minute Morse code examination at an FCC field office. Considering the lack of accessible study materials, the primitive state of accessible public transportation, and the general lack of understanding about people with disabilities and where they should fit into society, it was an uphill battle. So, in 1967, volunteers like Sister Alverna O'Laughlin, WA0SGJ, became important assets in a one on one educational effort to get people with disabilities into the cutting edge technology and worldwide communications of amateur radio.
Although those of us who have grown up with television and mass marketing are certainly familiar with huge, expensive advertising campaigns that are designed to reach millions of people at a time, that was never the way it was with the Handiham System. Instead, it was a matter of explaining to local radio amateurs that the program existed and that there was now a way for people with disabilities to be recruited and trained with accessible study materials.
In 1967, the cassette tape was new technology. In fact, the standard compact cassette that we know today wasn't even marketed widely in the United States until the early 1970s. However, the new cassette tape format had a great advantage over what had been the standard in taping for years -- the reel-to-reel tape recorder with its big, clumsy reels of tape that needed to be threaded through pinch rollers and tape heads back onto a take-up reel. While not every volunteer could manage the technology of reel to reel recording, small cassette recorders would soon make it easy for Handiham volunteers to record study materials onto tape cassettes. These cassettes, which could simply be popped into a player and needed no threading, were easy to use and quickly accepted by people with disabilities.
Although teaching new Handiham members one-on-one was certainly a possibility and one of the ways amateur radio education was accomplished in those early days by volunteers like Sister Alverna, it soon became evident that candidates for an amateur radio license needed to study at home, on their own, a considerable part of the time in order to learn all of the material. In particular, Morse code instruction would require daily study, something that would be difficult if the Handiham System had to depend on volunteers always meeting in person with Handiham candidates. The tape cassette came to the rescue by providing a way for Handiham volunteers to record lessons, read books like the ARRL License Manual, and send Morse code -- all by tape cassette. Sometimes, Morse code could be taught with prerecorded materials. I remember studying in 1967 with a long-playing record album of Morse code letters and words. Electromechanical devices designed especially for teaching Morse code existed even back then. One of them was called the "Instructograph", and it produced perfect Morse code by means of a paper tape that ran from one reel to another across a switch. Holes punched in the paper tape opened and closed the switch, and the tape reels were powered by either an electric or a windup motor. When I was learning the Morse code, my Elmer, or ham radio helper, loaned me one of these machines to augment my practice with the LP record album.
N0YL became the very first Handiham member to get her license by the use of recorded study materials, thanks to the early Handiham volunteers who were willing to spend time talking into a microphone so that the study materials would be accessible. She has been the trustee of Handiham Headquarters Station W0ZSW for many years and will be stepping down from that volunteer position this Spring, when a new trustee will be named by the Handiham Radio Club.
Over the years there would be thousands of amateur radio operators who would enjoy worldwide communications, the challenge of building and understanding electronic equipment, competitive amateur radio contesting, and finally sharing amateur radio with others, just as they had learned themselves, by becoming volunteers. It is all about hams helping hams!
Next week: some special volunteers.