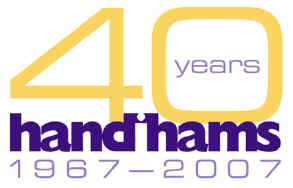 In this issue you will find:
The next big thing

Avery' QTH: The stranger rides into town

Countdown to Dayton

Blind-Hams Reflector Update

ElseeMore client addition enhances EchoLink for blind users

Meet Tom Linde, KZ0T

Birthday message update

Take the tour

Elmer confirms it: Short-wave listening is changing fast!

In RekkyTec: Kenwood VGS-1 voice module

Eat like a radio camper
...and lots of other stuff. Tune in today!

---
New Kenwood radio promises EchoLink connectivity
The next big thing
By Patrick Tice, WAØTDA

At the Handiham System we are always keeping our ears to the ground, hoping to pick up the vibes on any new technologies, radios, or operating trends that happen to be coming our way.

It never fails; there is always something different and interesting on the horizon. The trick is learning to recognize it and to decide whether it will be the next big thing or just a ho-hum that will never really catch on.

In recent years, we have reported a lot about VoIP applications like EchoLink, written about accessibility, and even started an EchoLink-enabled informal net. We have set up an EchoLink-enabled repeater of our own for a week at Minnesota Radio Camp, and began training Handiham members on the use of EchoLink repeaters as well as the EchoLink software and how to access it with screenreading computers.

This month, with a proposed release date scheduled for late May 2007, the Kenwood Corporation will introduce the TM-V71A dual band mobile radio, which is specifically equipped for enhanced EchoLink operation. If you get QST, you can find the TM-V71A on the back cover, printed upside down. This was not an accident; the radio's control head can be installed either way on the main body, so it is more versatile in mobile mounting. An optional VGS1 module provides vocal confirmation of frequency and other parameters as well as record and playback of received or transmitted signals, adding to its versatility for blind operators.

Why do I mention this particular radio? After all, new radios come out all the time. Well, it's specifically marketed as being ready to work EchoLink, with its 10 dedicated EchoLink memory channels and sysop-mode operation. That says to me that EchoLink has arrived as an accepted operating mode that is well on its way to becoming mainstream in the amateur radio service.

Don't believe me? As of 30 Apr 2007 19:13:30 UTC, when I am writing this, a quick check of the EchoLink logins page shows an impressive total of 3,648 logged in, with 1,648 of those being repeaters. Stations from everywhere are listed, from Iowa to China!

In a recent cross-country automobile trip with my family, I was surprised by how difficult it was to access repeaters along the route, and to actually find someone willing to carry on a contact. I wrote about this and soon heard from others whose experience echoed mine. Amateur radio is evolving. It may not be that long before the "legacy repeater", whose traditional mode of operation on a single RF frequency pair limits its functionality to a relatively small footprint, falls into such a state of disuse that its claim to spectrum will be challenged. An argument could be made that this has already taken place, and legacy machines are dinosaurs on the way to extinction. The radio manufacturers are voting with the release of new features. Will repeater owners listen? Listen to more online!