Courage Center Handiham World Weekly E-Letter for the week of Wednesday, 13 February 2013
This is a free weekly news & information update from Courage Center Handiham System. Our contact information is at the end, or simply email handiham@couragecenter.org for changes in subscriptions or to comment. You can listen to this news online.
MP3 audio stream:
http://www.handiham.org/audio/handiham.m3u
Download the 40 kbs MP3 audio to your portable player:
http://www.handiham.org/audio/handiham.mp3
Get this podcast in iTunes:

http://www.itunes.com/podcast?id=372422406
RSS feed for the audio podcast if you use other podcasting software:
http://feeds.feedburner.com/handiham
---
Welcome to Handiham World.
How about an on the air challenge?
Yes, it is mid-February and the weather is totally rotten here in Minnesota, so that means that we need to look at indoor activities. Don't even get me started on how "winter" and "fun" don't make any sense when used in the same sentence. I am not a fan of snow and ice.
So I got to thinking, "What if we issued a challenge to our readers and listeners - something that would get people on the air - using our Internet Remote Base stations?"
I came up with "The 50 State Challenge". Of course you have heard of the famous ARRL award for working all states. Perhaps some of you have already achieved this worthy goal, or maybe you have even "worked all states" on a single band. There are enough variations on WAS to keep you busy and on the air for years. The challenge is to work every state in the United States, logging the contacts and obtaining verification. If, for example, you decide that working all states on whatever frequency band is available, you could work Iowa on 75 meters some morning easily using the IRB stations, which are located here in Minnesota. Then you could snag Hawaii on 15 or 20 meters. It would be a good way for a newcomer to the HF bands to learn the characteristics of different wavelengths - how the skip zone changes by time of day and through the seasons, and as solar activity waxes and wanes. Picking up both Iowa and Hawaii on 75 meters is a lot more challenging, though. Working all the states on a single band kicks the challenge up to a whole new level.
We have several goals here:
Increase on the air activity.

Build a solid user base for the remote base Internet stations.

Introduce an activity that can help Handiham members learn about HF propagation.

Build operator experience and confidence.

Provide a challenge that will be exciting and fun for Handiham members.
What do you think about issuing such a challenge, and providing a certificate for those who complete it? Perhaps this can be a Handiham radio club activity. It is something that could be administered by the club and actually operated by a group of volunteers so that no one person would have all the responsibility for the ongoing project. There would have to be some rules written up and it would have to be decided how contacts would be verified. I know that we have some Handiham members out there who have experience with this sort of thing and could either help or advise. Perhaps we could also have some kind of award with a certificate for working all 50 states on the Handiham EchoLink conference. This would provide an opportunity for our Technician Class licensees to learn basic operating skills as they try to collect all of the necessary contacts to earn the award.
Please let me know what you think about this idea. Of course, it will take some time to get things implemented and even more time as people get on the air and learn how to operate and log contacts. Winter will turn into Spring and Spring into Summer and before you know it will be Autumn and Winter again. It will take time to collect your QSOs, so we will have to be patient and make this a year-round activity that is pretty much open-ended. The nice thing about it is that it provides a goal to reach for while encouraging the use of the remote base stations and the Handiham conference server. It will provide a learning opportunity for HF newbies as they experience short-wave propagation across different bands at different times of the day and year. It will teach patience and build operating experience, and those things will stay with you always, as you enjoy Amateur Radio.
Patrick Tice, WA0TDA
Handiham Manager
---
Guest Receive Operation via W4MQ software:


The stations can be operated in a receive only mode by using the W4MQ software.
The username is "GUEST" with a password of "1234".
Please note that the W4MQ software must be installed and configured as shown in the W4MQ Client Software page.

W4MQ Client Software:
This is where you want to begin if you are interested in what the whole remote base thing is about, or if you are interested in installing the software to use someone else's existing remote base station via your computer.
W4MQ Host Software:
If you want to set up your own station as a remote base that can be accessed from the internet, you will need the Host software.
---
Remote Base health report: W0EQO is on line. W0ZSW is on line.
We are testing a new beta software version that allows the full 200 Watt operation on W0ZSW.
Scheduled outages: none
Please visit the Remote Base Health Report for any notices of scheduled outages.
Users are asked to upgrade their software immediately. The new software fixes response time lags, and we are sure you will find it to be much better than the old version.

http://handiham.org/remotebase/
---
Correspondence:

Dick, WA0CAF, likes a website entitled "Guidelines To Make Accessible Documents" from Portland (OR) Community College:
Ken, KB3LLA, likes "Link to Video That Gives Tips on Completing and Strengthening Your NASA Internship Application":
Remote Base software development leader Jose, KK4JZX, writes:
Please join me in welcoming Joe, N3AIN, to the Remote Base Beta Team. We are very excited that Joe decided to join us. Joe is an Extra Class license holder and will help us in beta testing the Remote Base client. This team is truly talented and experienced. I am sure Joe's experience will add tremendous value to our team.
Editor's Note:
We are looking for a few good volunteers to assist us on this project. If you are willing to help and have the qualifications listed below, please contact Pat, WA0TDA, at
handiham@couragecenter.org
to be considered. A member of the IRB Beta Testing Team should:
Be able to work and problem-solve independently when necessary, taking note of issues and logging them for communication to the group.
Know how to communicate clearly within a group while working toward a goal.
Have above-average computer skills.
Have solid amateur radio operating experience and knowledge of bands and modes of operation.
Have access to a sound-enabled computer system running the Windows operating system
High-speed Internet access.
Be willing to have their name, callsign, and email address shared within the group. (The discussion takes place by email in most cases.)
Be willing to share a Skype name and/or phone number with the group for group voice conferences if necessary.
---
Handiham Nets are on on the air!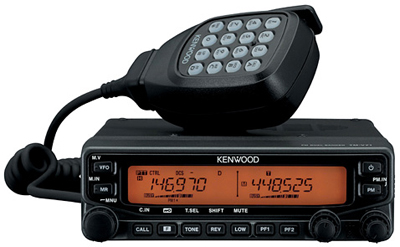 We are on the air daily at 11:00 USA Central Time, plus Wednesday & Thursday evenings at 19:00 USA Central Time.
Monday through Saturday 11:00 AM social net with designated net control station. Everyone is welcome to check in.

Sunday morning 11:00 AM informal Roundtable with no net control station or designated topic. Check in with your friends and enjoy a Sunday morning chat!
Evening sessions:
Wednesday evening Handiham Radio Club Social Net with a trivia question. This is a friendly, directed net with a net control station and the opportunity to answer a trivia question, if you wish.

Thursday evening Handiham Radio Club TechNet, a directed net with a net control station for the purpose of discussing technical topics in amateur radio. If you have a question or a technical problem, check in and report it to the net. Perhaps you will find an answer in the ensuing discussion, or perhaps you will be able to answer someone else's question about a technical issue.
EchoLink nodes:
Welcome to the NX0P repeater, 146.685 with a tone of 100Hz, Echolink node number 513917. The NX0P machine is near Albert Lea in far southern Minnesota, near the busy intersection of US Interstate highways 90 and 35.
*HANDIHAM* conference server Node 494492 (Our preferred high-capacity node.)
*VAN-IRLP*, node 256919
KA0PQW-R, node 267582
KA0PQW-L, node 538131
N0BVE-R, node 89680
On the 220 MHz band:
223.94 negative offset, Arden Hills, MN Tone 100 Hz - KA0PQW (link)
Other ways to connect:
IRLP node 9008 (Vancouver BC reflector)
WIRES system number 1427
---
A dip in the pool
It's time to test our knowledge by taking a dip in the pool - the question pool, that is!

Let's go to the Extra Class pool for a mini-quiz on contesting. Have a way to record each of the five answers, and give yourself 20% for each correct answer. All five correct equals a perfect score of 100%.
E2C01 asks: Which of the following is true about contest operating?
A. Operators are permitted to make contacts even if they do not submit a log
B. Interference to other amateurs is unavoidable and therefore acceptable
C. It is mandatory to transmit the call sign of the station being worked as part of every transmission to that station
D. Every contest requires a signal report in the exchange
E2C02 asks: Which of the following best describes the term "self-spotting" in regards to contest operating?
A. The generally prohibited practice of posting one's own call sign and frequency on a call sign spotting network
B. The acceptable practice of manually posting the call signs of stations on a call sign spotting network
C. A manual technique for rapidly zero beating or tuning to a station's frequency before calling that station
D. An automatic method for rapidly zero beating or tuning to a station's frequency before calling that station
E2C03 asks: From which of the following bands is amateur radio contesting generally excluded?
A. 30 meters
B. 6 meters
C. 2 meters
D. 33 cm
E2C04 asks: On which of the following frequencies is an amateur radio contest contact generally discouraged?
A. 3.525 MHz
B. 14.020 MHz
C. 28.330 MHz
D. 146.52 MHz
E2C05 asks: What is the function of a DX QSL Manager?
A. To allocate frequencies for DXpeditions
B. To handle the receiving and sending of confirmation cards for a DX station
C. To run a net to allow many stations to contact a rare DX station
D. To relay calls to and from a DX station
So how much do you think you know about contesting? If you have tried it at all, you don't need to be an Extra to know the answers to these questions! Here are the correct answers:
A. Operators are permitted to make contacts even if they do not submit a log
A. The generally prohibited practice of posting one's own call sign and frequency on a call sign spotting network
A. 30 meters
D. 146.52 MHz
B. To handle the receiving and sending of confirmation cards for a DX station
How did you do?
Five correct = 100%. You are a contesting genius!
Four correct = 80%. You're a runner-up in this contest.
Three correct = 60%. Middle of the pack, but you'll do better with some practice.
Two correct = 40%. Just enough knowledge to be dangerous. Time to get on the air and listen during contest weekends.
One correct = 20%. You might want to think about some basic reading about operating and contesting. You have to start somewhere!
Please e-mail
handiham@couragecenter.org
to comment.
---
This week @ HQ
The Handiham office will be closed on Monday, February 18 for the United States Presidents' Day holiday.
The office will reopen on Tuesday morning.
The February digest is mailing this week.
Also check it out in the members section for the latest Daisy digest.
Our scheduled Extra Class lecture will cover digital logic and will be available on Friday afternoon if all goes well. If I cannot post the lecture because of time constraints, we do have the previous lecture on display devices available right now.
All courses, Tech though Extra, are on line for your use whenever you want to study or review. Teaching is done with thoughtful attention to descriptions for those who are blind, and we promote understanding concepts rather than simply memorizing the question pool. If you would like to use this service but do not understand how, please contact us. We can also put the audio lectures on your DAISY digital NLS cartridge if you prefer that method instead of downloading or streaming audio from the website. Our latest audio lectures cover concepts in the Extra Class course. Please join us in whatever course you need, and also please let us know if you would like a specific topic covered in our Operating Skills lecture series.
Handiham net information and news:
The official and most current net news may be found at:
http://www.handiham.org/nets
Digital mailers are important:
If you do mail a digital cartridge to us, please be sure that it is an approved free matter mailer. Otherwise it will quickly cost us several dollars to package and mail out, which is more than the cost of the mailer in the first place. We don't have a stock of cartridges or mailers and not including a mailer will result in a long delay getting your request back out to you.
DAISY audio digests are available for our blind members who do not have computers
, playable in your Library of Congress digital player. Handiham members who use these players and who would prefer to receive a copy of the monthly audio digests on the special Library of Congress digital cartridge should send a blank cartridge to us in a cartridge mailer (no envelopes, please), so that we can place the files on it and return it to you via free matter postal mail. Your callsign should be on both the cartridge and the mailer so that we can make sure we know who it's from. Blank cartridges and mailers are available from
APH, the American Printing House for the Blind, Inc.
Digital Talking Book Cartridge Catalog Number: 1-02610-00, Price: $12.00
Digital Talking Book Cartridge Mailer Catalog Number: 1-02611-00, Price: $2.50
Order Toll-Free: (800) 223-1839.
The Library of Congress NLS has a list of vendors for the digital cartridges:

http://www.loc.gov/nls/cartridges/index.html
Get it all on line as an alternative: Visit the DAISY section on the Handiham website after logging in.
---
Stay in touch

Be sure to send Nancy your changes of address, phone number changes, or email address changes so that we can continue to stay in touch with you. You may either email Nancy at hamradio@couragecenter.org or call her at 763-520-0512. If you need to use the toll-free number, call 1-866-426-3442.
Handiham Manager Patrick Tice, WA0TDA, may be reached at handiham@couragecenter.org or by phone at 763-520-0511.
Mornings Monday through Thursday are the best time to contact us.
The Courage Handiham System depends on the support of people like you, who want to share the fun and friendship of ham radio with others. Please help us provide services to people with disabilities. We would really appreciate it if you would remember us in your estate plans. If you need a planning kit, please call. If you are wondering whether a gift of stock can be given to Handihams, the answer is yes! Please call Walt Seibert, KD0LPX, at 763-520-0532 or email him at walt.seibert@couragecenter.org.
Call 1-866-426-3442 toll-free. -- Help us get new hams on the air.
Get the Handiham E-Letter by email every Wednesday, and stay up-to-date with ham radio news.
You may listen in audio to the E-Letter at

Handiham Weekly E-Letter in MP3 format


Email us to subscribe:
hamradio@couragecenter.org
That's it for this week. 73 from all of us at the Courage Handiham System!
Pat, WA0TDA
Manager, Courage Handiham System
Reach me by email at:
handiham@couragecenter.org

Nancy, Handiham Secretary:
hamradio@couragecenter.org

ARRL is the premier organization supporting amateur radio worldwide. Please contact Handihams for help joining the ARRL. We will be happy to help you fill out the paperwork!

The weekly e-letter is a compilation of software tips, operating information, and Handiham news. It is published on Wednesdays, and is available to everyone free of charge. Please email handiham@couragecenter.org for changes of address, unsubscribes, etc. Include your old email address and your new address.