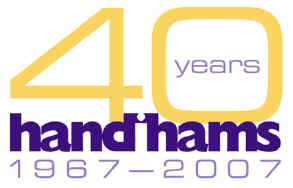 In this issue you will find:
Thunder snow

Avery needs PICONET history

In AT: Narrator - a simple screenreader

30 checker-inners make for a fun net

DST rears its ugly head early this year

Mr. (not Doctor) Phil's 10-step program

Second Base Umpire hits a homer with great suggestion

In RekkyTec: Happy birthday radio
...and lots of other stuff. Tune in today!

---
Thunder snow?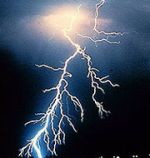 Well, if you haven't heard of thunder snow, you are going to hear about it now! As we move closer to springtime weather conditions here in North America, the jet stream begins to flatten out and move northward. As this happens, weather patterns change across the continent. Of course, the same thing is happening across Europe and Asia. In the Southern Hemisphere, autumn is approaching and the reverse is taking place.

What it means for ham radio operators is that even though we are still in the last couple of weeks of winter here in North America, we are still subject to the dangers of lightning. Believe it or not, not all lightning takes place during heavy rain storms. At this time of year, with the jet stream pulling huge amounts of moisture north from the Gulf of Mexico, and with Pacific air masses making their way east across the continent, the conditions are right for heavy snow but also thunderstorms. When you get the right conditions, you can get "thunder snow", or a thunderstorm where the precipitation is snow rather than rain.

If you have forgotten all about disconnecting your antenna prior to a thunderstorm because it was winter, think again! Your station could be in danger from a very active weather system even if it is a snowstorm. I have to admit that I fall into the category of "don't worry about the antenna system all winter long". I was jogged out of my complacency last week when "thunder snow" was actually predicted for late February and early March.

Although we won't go into every aspect of disconnecting your station during a thunderstorm, this should serve as a heads up that we have to be thinking "summer conditions" even though it is still winter for a couple more weeks. If your station has ever been struck by lightning, as mine has (twice -- I am a slow learner), you know the importance of disconnecting your equipment when severe weather is predicted.
If you have a story of a lightning strike at your shack or pictures of a lightning strike that has damaged your equipment, please share it with us by e-mailing me so that I can publish it here along with lightning protection tips.
Patrick Tice, WA0TDA
patt@courage.org
wa0tda@arrl.net
Handiham Manager