Welcome to Handiham World.
On the horizon: A resurgence of remote operation!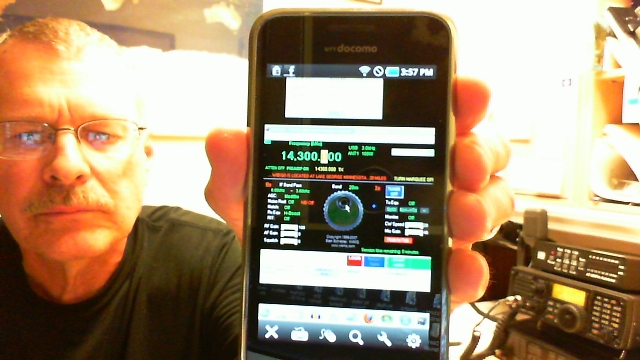 Remote base amateur radio operation has been around a long time, but it was relegated to the esoteric world of experimenters and those amateur radio operators who simply had to locate their stations far away from their homes due to antenna restrictions or because they simply lived in a location that was terrible for operating. Most of us were pretty well settled into the comfortable "ham shack in the basement and antenna in the back yard" way of thinking about amateur radio. In fact, this notion has persisted and actually kept some of us from staying active on the air once the time came to downsize and move to a condo or apartment. The scenario typically plays out by making the decision to get rid of all the old HF gear and taking down the antennas before selling the house. Perhaps the VHF/UHF radios will be packed for the move in the hope that one can at least stay on those bands that would not require big antenna systems - in other words, repeater operation.
Of course we have more options than ever before if a VoIP-enabled repeater system happens to be available to us and we can reach it from the condo. IRLP, EchoLink, WIRES - all provide options for getting on the air and breaking free of the limitations of a local VHF signal. But HF operation gets into your blood. VHF, even VoIP-enabled, is just not the same. You want to stay in touch with your friends who are still on the HF bands. You like to chase a little DX. You miss those HF nets. It would be great if there were only a way to stay on HF without all the antenna headaches.
Well, you
do
have some options.
If you own a car, you can always try HF mobile operation or "HF portable" operation. You drive to a location where you can deploy a wire antenna, operate portable for a period of time, and pack up and drive home. This is not the best option, but it is a way to stay on the air if you have a car and the time to drive it somewhere to set up a portable station. Operating with a mobile antenna on the car is also a possibility, but not always the best choice when you have to pay attention to your driving. If fact, I don't recommend it unless you have someone else doing the driving while you operate the radio. In any case, mobile operation is not an option if you don't own a car!
Another option - if you can call it that - is to put up an indoor or stealth antenna. I am not fond of this option because it can result in lots of RFI problems - both receive and transmit - and you also have to be aware of exposing yourself, your family, and your neighbors to RF. The results on the air are less than stellar, to put it mildly.
For most of us, even those who do own cars, HF operation is much more practical and convenient if we can get on the air right from home. When you cannot put up an antenna, you have to consider remote base station operation if you want to get on the HF bands from home. There are a couple of paths you can investigate.
Operate your own remote base station. This involves considerable research and careful planning because you will have to locate the station at a place where you will have access to do maintenance, where there is some means of communicating with the station, (such as a link radio, phone line, or internet), a good site where you can put up antennas, electrical power, and security. The home of a relative or friend might work, or you may have the financial resources to acquire property and build the infrastructure.
Use a public or shared remote. This is a better option for most of us. Public remotes sometimes have a membership fee that is used for station expenses, but when you consider the cost of maintaining your own station, it is quite a bargain to be able to share those costs with other users. The down side is that the station may not always be available when you want to use it. The remote station may not be located in a place where HF conditions permit you to check into regional HF nets in your home location.
I was watching the internet program "Ham Nation" last week and they were talking about remote base HF operation. In that video they showed an Elecraft transceiver connected via the internet to a station in a different and very good location. You could sit in front of a real radio and control it as you would if it were connected to an antenna directly instead of to a remote station. This was a solution that might appeal to a user who could have their own private remote. If you check the pages of the ham radio publications you will find the occasional article about remote operation and advertisements for various remoting solutions. Regular readers and listeners know from this publication that the Handiham System is hosting the W4MQ software and Jose, KK4JZX, and a group of beta testers are working to update the software, which is free to any amateur radio operator, as the original author Stan, W4MQ, intended.
But back to the original statement: On the horizon: A resurgence of remote operation! Why do I think remote base operation is about to cease being the realm of alpha geeks and experimenters?
The answer lies in demographics. Our greatest population age group is in the Baby Boomer generation. While some of us (myself included) are still working, many others have retired. And those of us still working are thinking about retirement. Our houses, once full of children and their friends, are now quiet and almost empty. There are probably a couple of rooms we never even use. The lawn is too big to take care of, and there are lots of maintenance tasks looming around the house and the garage. Maybe the driveway full of wintertime snow is becoming too challenging to face for another year. If this sounds familiar to you, you might have already downsized to a condo or smaller property and have had to face the problem of how to remain active on the HF bands.
Of course people have always been retiring, and us boomers are not unique to the problems associated with moving into smaller digs.
What is different with my generation is that there are so doggoned many of us! And in our numbers resides the bulk of the ham radio population. With more hams than ever facing downsizing and the potential loss of HF antenna options, the market for remote base HF operation is only going to grow. That is one reason for those ads you are seeing for remote base software and hardware. It is time to begin learning more about remote base operation, so we will be featuring some short articles on this topic in the near future.
Just to tickle your fancy, imagine the following:
Bill has been an active HF operator but has found it much more difficult to navigate the stairs to the basement ham shack in recent years. Although he can get down there on occasion, he is more comfortable controlling his station from the recliner in the living room. You don't have to be miles and miles away from your remote base station - it could be just down the stairs!
Fred likes to travel, and while on a car trip with his wife, he lets her do the driving and uses a remote base station in his state to check into a regional HF net. He likes the wireless internet service that is available from his mobile carrier.
Mary travels for business and when she is at the hotel she uses the hotel internet and her laptop computer to operate a remote base and make some HF contacts.
Larry has an excellent HF station at home and enjoys his lake cabin, where he uses the private remote base that he set up at his main QTH.
Tom and Janet needed to simplify their lives and have moved into a condo. Both enjoy HF operation via a shared remote base station where they pay a small fee for annual maintenance.
More to come - so stay tuned!
Email me at
handiham@couragecenter.org
with your questions & comments.
Patrick Tice, WA0TDA
Handiham Manager
---
Split Rock Lighthouse to light up with RF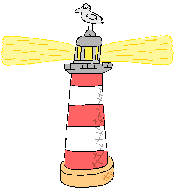 It's that time again - Time for the Handiham-affiliated Stillwater Amateur Radio Association to put the Split Rock lighthouse on the air to commemorate the sinking of the ore freighter Edmund Fitzgerald.
The "Remembering the Edmund Fitzgerald" special event (Split Rock Lighthouse) is Nov 3-Nov 4, 1500Z-2345Z. The station callsign is W0JH and the sponsors are the Stillwater, MN. Stillwater (Minnesota) Amateur Radio Association & Radio City, Inc.
Suggested frequencies are 21.360, 14.260, 7.260, 3.860.
Certificate: Shel Mann, 1618 West Pine St, Stillwater, MN 55082.
Requested W0JH QSL Certificates will ONLY be sent via e-mail in PDF.
W0JH will be operating from Split Rock Lighthouse (ARLHS: USA 783; Grid Square: EN47).