Courage Center Handiham World Weekly E-Letter for the week of Wednesday, 14 November 2012
This is a free weekly news & information update from Courage Center Handiham System. Our contact information is at the end, or simply email handiham@couragecenter.org for changes in subscriptions or to comment. You can listen to this news online.
MP3 audio stream:
http://www.handiham.org/audio/handiham.m3u
Download the 40 kbs MP3 audio to your portable player:
http://www.handiham.org/audio/handiham.mp3
Get this podcast in iTunes:

http://www.itunes.com/podcast?id=372422406
RSS feed for the audio podcast if you use other podcasting software:
http://feeds.feedburner.com/handiham
---
Welcome to Handiham World.
"This will be good for something someday."
If only we could look into a crystal ball and see the future!
How many times have you thought that some electronic part or outdated, non-functioning radio was going to come in handy someday? Plenty of times, probably. And you put that part in a box, where it joined hundreds of other someday useful parts, things that become part of a future project. Except that most times the future is not what we expect.
Most everyone does this sort of thing to some extent. We have a junk drawer in the kitchen for miscellaneous odds and ends that don't seem to go anywhere else. The ham shack has its venerable junk box tradition, too. Sometimes the junk box does yield a useful treasure that just happens to be exactly what is needed to finish a project or complete a repair. But let's face it - the most likely scenario is that once something goes into the junk box, that is where it will stay for the next 20 years. Or longer. Sometimes much longer.
I was reminded of this a couple of days ago when I took a phone call from a nice fellow who was trying to handle a fellow radio amateur's estate. It didn't take me long to figure out that he had his work cut out for him. He had hoped that the Handihams could take electronic equipment, but I had to explain to him that we can only use good, functioning radios and accessories - later model solid-state units that are likely to be useful to our members or at radio camp.
"He never threw anything away", the caller told me.
Ouch. This guy needed a reality check. Charities cannot take what amounts to "e-waste", electronic parts and devices that are so outdated, incomplete, or mysterious that it could not possibly be reasonable for the charity to process them for sale or distribution. Every charity that takes used goods faces this dilemma. Old TV sets, CRT computer monitors, outdated computers and accessories, specialized electronic gear that has long since been abandoned by industry, loose parts of every description, homemade circuits that defy description, ham radio gear that has been through a flood or a lightning strike - none of it was worth saving in the first place, and none of it is going to be accepted by charities.
I explained our situation - we have very limited needs and even more limited space. The best I could do was to suggest the county recycling center and a commercial outfit that simply comes by with a two man crew and picks up junk.
"Do they charge for that?"
Well, I told you this was a reality check. This poor fellow was doing a good deed - helping out a fellow ham with his estate - and now I had to explain to him that he (or his friend's estate) was facing the expense of hiring a crew to dispose of a big collection of junk. Over the years that I have been working for Courage Center, I have seen some really monumental junk collections. I am talking entire basements and an outbuilding or two crammed to the rafters with junk. I'll grant you that sometimes there might be a useful item in that kind of collection, but holy cow - how do you ever sort it out? The time and expense of dealing with years - decades - of collecting can be significant. Surviving relatives can be at a loss as to how to deal with such things and sometimes call us or some other charity in the hope that we can take it off their hands, but charities are not equipped to handle the transport, sorting, and disposal of e-waste.
Antennas are another issue. I remember one guy who was moving to a condo and had to downsize. We were welcome to come on over and pick up his station, but only if we took down his antenna and rusty old tower. I have to wonder what people are thinking! Do they imagine that we have a crew of tower specialists on staff, equipped with a bucket truck and insurance and bonding to safely handle such a project?
Let's face it - you don't want to burden your friends or loved ones with a huge clean up project when you have to move to a condo or apartment, or after you become a silent key. I have been thinking about this myself - not that I plan to move or get hit by a bus anytime soon. It's just that after seeing so many hams with formidable junk collections I am determined NOT to be one of them.
Be Balanced.
One of the tenets of "The Amateur's Code" written by Paul M. Segal, W9EEA, in 1928, is that a Radio Amateur is BALANCED. This means that "Radio is an avocation, never interfering with duties owed to family, job, school or community." I think this is one of the things we have to keep in mind in every aspect of our amateur radio hobby. You cannot neglect your family and disappear into the basement ham shack for weeks at a time. You need to make a living and raise your family. You need to be part of your community. You need to have balance in your life.
There is nothing wrong with being an enthusiastic amateur radio operator and building a fine station. But you cannot call it balanced if you fill your basement and garage with ham radio surplus gear and spend every waking moment doing ham radio stuff. There is nothing wrong with putting up a tower and beam, but you have to have a plan for it when it becomes clear that you will have trouble maintaining it or when you will need to move from your private single-family home to a condo or apartment.
The best way to approach balance in your ham radio life is to start with balance from the very beginning. Rather than collecting a huge raft of spare parts, set aside a limited space on a shelf for only those things you really need. Things that are not used for a set period of time (a year or two, perhaps) should be sold or given away at the local ham club. That way at least they have a chance of being worthwhile to someone rather than sitting on a shelf and getting so out of date that they will never be used. Antenna systems that you are likely not going to be able to maintain should be downsized to something that you can take care of. Years ago I felt comfortable putting up and climbing towers. Now I install wire antennas that I can manage more easily. Sure, I could afford a tower and beam, and even do the climbing. But I have made a conscious decision to enjoy ham radio in a less intrusive way. The wire antennas do just fine, and a ground-mounted vertical works for low angle signals and is easily accessed for maintenance. The secret of balance is to start early and keep at it - never let things accumulate to the point that they become too overwhelming.
Perhaps you have already amassed a big junk collection. The good news is that if you are reading this, you are still on the green side of the grass and can do something about it. Enlist the help of your local radio club, but be ready for some expense if you need to hire professionals for those jobs that cannot be handled by your friends.
Email me at
handiham@couragecenter.org
with your questions & comments.
Patrick Tice, WA0TDA
Handiham Manager
---
Correspondence:

Jose, KK4JZX, writes about last week's Tech Net:
Hello my friends,
Last night we had the weekly Handiham TechNet and, as promised, it was exciting. Here are some highlights.
1. KK4QL - We discussed his question of how to customize Drupal so that more information could be gathered when individuals sign up in his custom page. We had some interesting discussions about the subject; well, it was a technology net.
2. KK4JZX - I asked about how to use my new Wouxun radio effectively. I have been reviewing Buddy Brannan's eyes free document for the radio and I am learning. We had many suggestions that are really going to help me get this radio up and running.
3. KD0ETQ - Had a question or two about the viability of Windows 8 with the ham community. We reviewed this topic in some detail. As it appears, some individuals will wait it out and others will definitely adopt.
4. WB4LBM - Wanted to know if there are other voices available for the NVDA screen reader. Particularly, he wanted to know about free voices!
As promised, the Handiham TechNet is truly about technology. We continue to make it a round table discussion on everything to do with technology. While many topics have been related to RF, we do not limit it only to RF. In fact, a few weeks ago we had a question about unlocking mobile phones. If you are interested in downloading the latest TechNet and listening, go to the following page:
http://handiham.org/audio/handihamtech.mp3
If you missed prior weeks of our informational and engaging TechNet, then visit the TechNet archive page at:
http://www.handiham.org/audio/technet/
We hope you will continue to join us. In fact, we have missed a few of you for the past couple of weeks. If your interest is piqued, then listen to us every Thursday at 7 p.m. CST for the Handiham Radio Club Weekly TechNet. Herb Fields, AE5YC, was net controller this week and I, KK4JZX, will oversee net control duties on the next TechNet. Don't forget that this is a net that you might either consider listening to or participating in. No one knows what will be discussed, it is what makes the TechNet truly amazing and dynamic. We will not force topic discussions in a fixed manner, we will allow the group to dictate which direction the Net will take. Be prepared to engage in as little or as much detail as you like. Be prepared to answer questions directly and ask questions directly. While the net is directed, we still allow individuals to share ideas and tips amongst one another. We allow direct interaction and we allow it because we know that everyone benefits. What the Tech Net will not do? The Tech Net will not force particular subjects to be discussed in a structured and classroom-like environment. The Tech Net is not interested in a one way discussion on particular subject matters. The Tech Net does not have a schedule of topics to discuss. What is the Tech Net? The Tech Net is a round table forum of open discussion and interaction among the various Ham radio operators. The Tech Net is a dynamic and open forum for all to enjoy and participate in. The Tech Net encourages growth and interaction on any Technology-related topic!
So, where is the TechNet? Ok here are the many places you might find us.
EchoLink node: *handiham*
EchoLink Node: 494492
IRLP node: 9008
*VAN-IRLP* on Echolink
For frequencies and additional IRLP node information, visit
http://www.handiham.org
and click on the Handiham Nets link. We hope you will join us next week as we continue exploring the many facets of technology.
73,
Jose - KK4JZX
---
Handiham Nets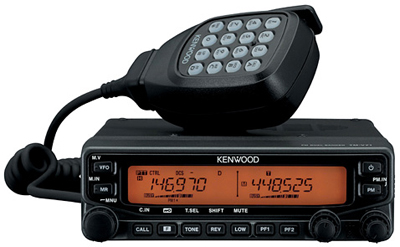 We are on the air daily at 11:00 USA Central Time, plus Wednesday & Thursday evenings at 19:00 USA Central Time. A recent HANDIHAM conference failure has caused us to shift traffic to other nodes. We suggest

*VAN-IRLP*, node 256919 until the problem can be corrected.
Join us on the Thursday evening Handiham Radio Club TechNet. The frequency in the local Minnesota repeater coverage zone: 145.45 FM, negative offset with no tone and 444.65 MHz with 114.8 Hz tone in the Twin Cities of Minneapolis and St. Paul Minnesota. The UHF repeater will be heard more easily in the Eastern Twin Cities. You will find our daily net on the air at 11:00 hours USA Central Time, with the Sunday session featuring a special trivia question theme for a change of pace. A Wednesday evening session at 19:00 hours USA Central Time also offers a chance to take a guess at a trivia question and visit with your friends on the air. Ideal for those who can't make the daily morning session! Then Thursday evening at 19:00 hours return to the Tech net and learn something new!
EchoLink nodes:
*HANDIHAM* conference server Node 494492 (Our preferred high-capacity node.)
*VAN-IRLP*, node 256919
KA0PQW-R, node 267582
KA0PQW-L, node 538131
N0BVE-R, node 89680
Other ways to connect:
IRLP node 9008 (Vancouver BC reflector)
WIRES system number 1427
---
A dip in the pool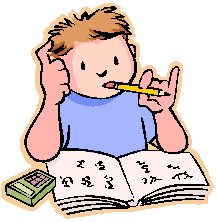 It's time to test our knowledge by taking a dip in the pool - the question pool, that is!

Let's go to the Extra Class pool, and this time we are
talking toroids. Not donuts at the ham club meeting - the ones we use in circuits, and here are three questions related to these very useful parts:
E6D06 asks: What core material property determines the inductance of a toroidal inductor?
Possible answers are:
A. Thermal impedance
B. Resistance
C. Reactivity
D. Permeability
E6D07 asks: What is the usable frequency range of inductors that use toroidal cores, assuming a correct selection of core material for the frequency being used?
Possible answers are:
A. From a few kHz to no more than 30 MHz
B. From less than 20 Hz to approximately 300 MHz
C. From approximately 10 Hz to no more than 3000 kHz
D. From about 100 kHz to at least 1000 GHz
E6D08 asks: What is one important reason for using powdered-iron toroids rather than ferrite toroids in an inductor?
Possible answers are:
A. Powdered-iron toroids generally have greater initial permeability
B. Powdered-iron toroids generally maintain their characteristics at higher currents
C. Powdered-iron toroids generally require fewer turns to produce a given inductance value
D. Powdered-iron toroids have higher power handling capacity
So did you get all the answers?
Toroids are used in lots of gear these days - your ham shack almost certainly has equipment that uses one or more of these handy devices. They are typically used for chokes or as inductances in radios and tuners. If you need to get a lot of inductance is a small space, you use a toroid instead of an air-wound coil. The coil is wrapped around the toroid, and its material property determines the inductance - this property is referred to as "permeability", which is answer D. But there are different kinds of toroids that serve different purposes. Choosing the correct core material can make toroids work from less than 20 Hz to approximately 300 MHz, answer B. If you wanted to use a toroid in a project like an automatic antenna tuner, you would choose a powdered-iron core over ferrite because powdered-iron toroids generally maintain their characteristics at higher currents, answer B. After all, the antenna tuner will be handling a significant amount of current, and a ferrite core would quickly become saturated. Another place you will find powered-iron toroids is in antenna baluns, where high current is the norm. Ferrite can be used where currents are very low, such as for RF chokes on cables connected to a plasma TV set or a computer with a noisy power supply.
Please e-mail
handiham@couragecenter.org
to comment.
---
Remote Base health report: W0EQO is on line. W0ZSW is on line.

Work continues on the remote base software. Issues being addressed include the slow response to some keyboard commands and some outdated station list information.
If problems show up, please email
handiham@couragecenter.org
.
Keyboard commands list updated:

http://handiham.org/remotebase/w4mq-keyboard-commands/
Solar Activity Forecast:
Solar activity is expected to be at moderate levels on days one, two, and three (14 Nov, 15 Nov, 16 Nov).
Geophysical Activity Forecast: The geomagnetic field is expected to begin at active levels early on day 1 (14 Nov) as CME effects subside. Quiet to unsettled levels are expected on days 1 and 2 (14, 15 Nov) due to effects from a negative polarity coronal hole high speed stream. On day 3 (16 Nov), conditions are expected to return to mostly quiet levels. Protons have a slight chance of reaching alert threshold on days one, two, and three (14 Nov, 15 Nov, 16 Nov).
Credit: NOAA Space Weather Prediction Center
---
This week @ HQ


Thanksgiving in the United States is November 22. The Handiham office is closed on November 22 and 23 for a long Thanksgiving holiday. We also plan limited office hours between Christmas and New Year's. Change in address for equipment donations:
Please contact Pat, WA0TDA, before making any donation of equipment. My phone number is 763-520-0511 and my email address is
pat.tice@couragecenter.org
. The address is now the same as our postal mailing address. This should simplify our contact information.
Courage Center Handiham System
3915 Golden Valley Road
Golden Valley, MN 55422
Equipment change:
We no longer accept antennas, except small accessory antennas for handheld radios.
Please remember that the cassette tape digest ceases following the mailing at the end of November! After that all audio is in DAISY digital format or on line through the members only section of handiham.org. The Library of Congress 4-track tape system will no longer be supported in any form after 2012.
Digital mailers are important:
If you do mail a digital cartridge to us, please be sure that it is an approved free matter mailer. Otherwise it will quickly cost us several dollars to package and mail out, which is more than the cost of the mailer in the first place. We don't have a stock of cartridges or mailers and not including a mailer will result in a long delay getting your request back out to you.
DAISY audio digests are available for our blind members who do not have computers
, playable in your Library of Congress digital player. Handiham members who use these players and who would prefer to receive a copy of the monthly audio digests on the special Library of Congress digital cartridge should send a blank cartridge to us in a cartridge mailer (no envelopes, please), so that we can place the files on it and return it to you via free matter postal mail. Your callsign should be on both the cartridge and the mailer so that we can make sure we know who it's from. Blank cartridges and mailers are available from
APH, the American Printing House for the Blind, Inc.
Digital Talking Book Cartridge Catalog Number: 1-02610-00, Price: $12.00
Digital Talking Book Cartridge Mailer Catalog Number: 1-02611-00, Price: $2.50
Order Toll-Free: (800) 223-1839.
The Library of Congress NLS has a list of vendors for the digital cartridges:

http://www.loc.gov/nls/cartridges/index.html
Get it all on line as an alternative: Visit the DAISY section on the Handiham website after logging in.
---
Stay in touch!
Be sure to send Nancy your changes of address, phone number changes, or email address changes so that we can continue to stay in touch with you. You may either email Nancy at hamradio@couragecenter.org or call her at 763-520-0512. If you need to use the toll-free number, call 1-866-426-3442.
Handiham Manager Patrick Tice, WA0TDA, may be reached at handiham@couragecenter.org or by phone at 763-520-0511.
Mornings Monday through Thursday are the best time to contact us.
The Courage Handiham System depends on the support of people like you, who want to share the fun and friendship of ham radio with others. Please help us provide services to people with disabilities. We would really appreciate it if you would remember us in your estate plans. If you need a planning kit, please call. If you are wondering whether a gift of stock can be given to Handihams, the answer is yes! Please call Walt Seibert, KD0LPX, at 763-520-0532 or email him at walt.seibert@couragecenter.org.
Call 1-866-426-3442 toll-free. -- Help us get new hams on the air.
Get the Handiham E-Letter by email every Wednesday, and stay up-to-date with ham radio news.
You may listen in audio to the E-Letter at www.handiham.org.
Email us to subscribe:
hamradio@couragecenter.org
That's it for this week. 73 from all of us at the Courage Handiham System!
Pat, WA0TDA
Manager, Courage Handiham System
Reach me by email at:
patt@couragecenter.org or handiham@couragecenter.org

Nancy, Handiham Secretary:
hamradio@couragecenter.org

ARRL is the premier organization supporting amateur radio worldwide. Please contact Handihams for help joining the ARRL. We will be happy to help you fill out the paperwork!

The weekly e-letter is a compilation of software tips, operating information, and Handiham news. It is published on Wednesdays, and is available to everyone free of charge. Please email handiham@couragecenter.org for changes of address, unsubscribes, etc. Include your old email address and your new address.