Courage Center Handiham World Weekly E-Letter for the week of Wednesday, 07 November 2012
This is a free weekly news & information update from Courage Center Handiham System. Our contact information is at the end, or simply email handiham@couragecenter.org for changes in subscriptions or to comment. You can listen to this news online.
MP3 audio stream:
http://www.handiham.org/audio/handiham.m3u
Download the 40 kbs MP3 audio to your portable player:
http://www.handiham.org/audio/handiham.mp3
Get this podcast in iTunes:

http://www.itunes.com/podcast?id=372422406
RSS feed for the audio podcast if you use other podcasting software:
http://feeds.feedburner.com/handiham
---
Welcome to Handiham World.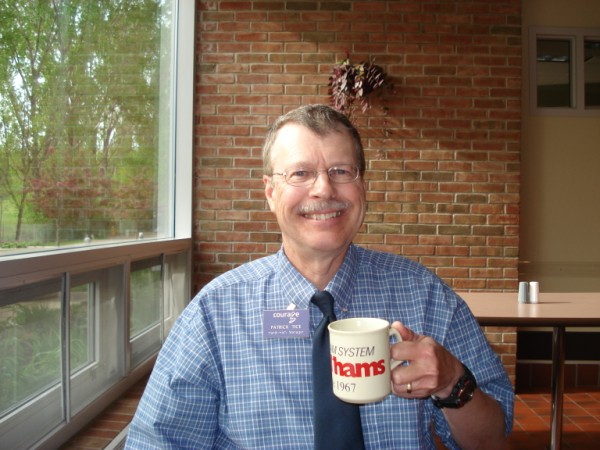 Thanks for being so patient with us during our move back to Courage Center. We appreciate your support!
As you will read in the correspondence for today, ARRL is calling for all of us to read about proposed changes to Part 97, the rules governing the Amateur Radio Service. It is our privilege to live in a country that allows and values input to the rulemaking process, so we think that you - our Handiham members - should read about the proposed changes and comment on them if you see fit to do so. Even if you choose not to comment, you will be better informed.
Before we go any further, let's just make it clear that there has been a steady trend toward making the regulations favor less direct FCC oversight and more practical, cost-effective processes. You can see this trend going far back, even to the time the Volunteer Examiner system was set up. Frankly, the changes we have seen have been beneficial to the Amateur Radio Service. Most everyone appreciates being able to access examinations without having to travel long distances to FCC Field Offices, as was required in the past. Other significant changes simplified the licensing structure, eliminating new Novice and Advanced examinations. The Technician was consolidated and simplified, removing the old Tech Plus. Morse code testing was eliminated, leaving it to individual amateurs to decide whether they wanted to learn code.
These changes made sense in a changing world where government was becoming more efficient. The last thing the FCC needed was to have to process more license applications and upgrades for elements that added little to the overall value and experience of Amateur Radio. I don't think anyone really misses the Advanced license exams, though many of us still have a soft spot in our hearts for the Morse code. However, neither of those things really could be called essential to the Amateur Service. The bottom line is that if you can make things simpler and more efficient without affecting quality, then you should probably do so.
Now the FCC proposes some changes to our rules that follow the trend toward simplification and efficiency. To summarize:
In this document, the Commission proposes to amend the amateur radio service rules to grant examination credit for expired and beyond-the-grace-period-for renewal amateur radio operator licenses; to shorten the grace period during which an expired amateur license may be renewed to 180 days; to revise the time a call sign is not available to the vanity call sign system correspondingly; and to reduce to two the number of volunteer examiners needed to administer an amateur license examination. This document also asks for comment on amending the rules to permit remote test administration, and proposes to amend the amateur radio service rules to allow amateur stations to transmit certain additional emission types.
In order to really understand the NPRM (Notice of Proposed Rulemaking), you should visit ARRL.org and view the explanation found there.
While I am not going to tell you what to think, I do see several things in the proposed changes that could affect Handiham members. One obvious one is that for those whose license has expired, credit would be given for elements passed. In other words, one would not have to start all over again at the Tech level and pass General and Extra to get back to where they were before letting their licenses lapse. Another is that sometimes Handiham members live in remote and sparsely populated areas where it can be difficult to put together a VE team. Having flexibility in these kinds of situations would help to serve more people. For example, it might be easier to put together a pair of VEs to give exams in a small, rural community that would otherwise not even be a venue for testing at all. In more extreme cases of isolation, it could be possible to use technology to monitor an examination remotely. Most of us who live in urban areas don't have any problem at all accessing convenient VE sessions, but rural areas are quite a challenge. We do have Handiham members in such places and most of them face extra difficulties and expense obtaining transportation to a VE session.
So please inform yourself, make use of ARRL's fine resources, and visit the improved, easy to use Federal Register website to study the NPRM and to comment if you wish. And let's remind ourselves how very good it is to live in a country where our comments will shape policy.
Email me at
handiham@couragecenter.org
with your questions & comments.
Patrick Tice, WA0TDA
Handiham Manager
Link to ARRL story:
http://tinyurl.com/95u6xro
Link to the NPRM on the Federal Register:
https://federalregister.gov/a/2012-26201
---
Correspondence:

ARRL Dakota Division Director K0GW writes, seeking input from his Division:
In October, the FCC released a Notice of Proposed Rule-Making proposing changes to the Amateur Service rules. The FCC proposal includes:
granting Exam credit for expired amateur operator licenses;
shortening the grace period for renewal of amateur license from 2 years to 6 months;
reducing the required number of Volunteer Examiners from 3 to 2;
permitting remote test administration; and
allowing amateur stations to transmit TDMA using FXE phone and FXD data emissions.
Here's a link to the ARRL Web story:
http://www.arrl.org/news/fcc-seeks-to-change-amateur-radio-licensing-rules-allow-additional-emission-types
And here's the link to the FCC's NPRM:
http://transition.fcc.gov/Daily_Releases/Daily_Business/2012/db1002/FCC-12-121A1.pdf
Comments are due to FCC by December 24, 2012. I would like to hear your comments and feedback on any of the FCC proposals in this NPRM.
Thanks es 73, Greg Widin, K0GW ARRL Dakota Division Director ARRL--of, by and for the Radio Amateur
ARRL Dakota Division Director: Gregory P Widin, K0GW
k0gw@arrl.org
Handiham Radio Club President KB3LLA found a way to communicate with Antarctica via IRLP:
Palmer Station hosts an IRLP (Internet Radio Linking Project) Amateur Radio node #8838 for ham radio communications.
http://en.wikipedia.org/wiki/Palmer_Station
---
Don't miss the new Tech Net! This week is session ten.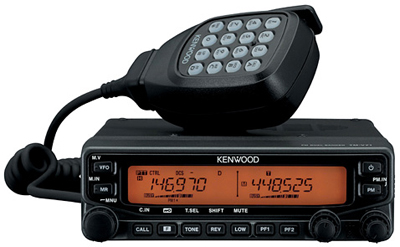 We have heard lots of positive comments about our new Handiham Tech Net, a place to discuss technology related to amateur radio. The Tech Net is on the air at 19:00 hours USA Central Time each Thursday. The regular Handiham Radio Club Wednesday evening net is at the same 19:00 hours, just one day earlier. Daily nets are at 11:00 hours USA Central Time. Our audio archive is updated each week, so if you missed the first nine sessions you can find them here:
Missed last week's Handiham Tech Net? Go to the archive page.
Join us on the Thursday evening Handiham Radio Club TechNet.
The frequency in the local Minnesota repeater coverage zone: 145.45 FM, negative offset with no tone and 444.65 MHz with 114.8 Hz tone in the Twin Cities of Minneapolis and St. Paul Minnesota. The UHF repeater will be heard more easily in the Eastern Twin Cities. You will find our daily net on the air at 11:00 hours USA Central Time, with the Sunday session featuring a special trivia question theme for a change of pace. A Wednesday evening session at 19:00 hours USA Central Time also offers a chance to take a guess at a trivia question and visit with your friends on the air. Ideal for those who can't make the daily morning session! Then Thursday evening at 19:00 hours return to the Tech net and learn something new!
EchoLink nodes:
HANDIHAM conference server Node 494492 (Our preferred high-capacity node.)
KA0PQW-R, node 267582
KA0PQW-L, node 538131
N0BVE-R, node 89680
Other ways to connect:
IRLP node 9008 (Vancouver BC reflector)
WIRES system number 1427
---
A dip in the pool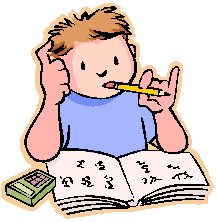 It's time to test our knowledge by taking a dip in the pool - the question pool, that is!

Let's go to the Extra Class pool, and this time we are looking at a mini-quiz - five related questions from
Section 9.3:
E4A07 asks: Which of the following is an advantage of using an antenna analyzer compared to an SWR bridge to measure antenna SWR?
Possible answers are:
A. Antenna analyzers automatically tune your antenna for resonance
B. Antenna analyzers do not need an external RF source
C. Antenna analyzers display a time-varying representation of the modulation envelope
D. All of these choices are correct
E4A08 asks: Which of the following instruments would be best for measuring the SWR of a beam antenna?
Possible answers are:
A. A spectrum analyzer
B. A Q meter
C. An ohmmeter
D. An antenna analyzer
E4B06 asks: How much power is being absorbed by the load when a directional power meter connected between a transmitter and a terminating load reads 100 watts forward power and 25 watts reflected power?
Possible answers are:
A. 100 watts
B. 125 watts
C. 25 watts
D. 75 watts
E4B09 asks: What is indicated if the current reading on an RF ammeter placed in series with the antenna feed line of a transmitter increases as the transmitter is tuned to resonance?
Possible answers are:
A. There is possibly a short to ground in the feed line
B. The transmitter is not properly neutralized
C. There is an impedance mismatch between the antenna and feed line
D. There is more power going into the antenna
And finally, E4B11 asks: How should a portable antenna analyzer be connected when measuring antenna resonance and feed point impedance?
Possible answers are:
A. Loosely couple the analyzer near the antenna base
B. Connect the analyzer via a high-impedance transformer to the antenna
C. Connect the antenna and a dummy load to the analyzer
D. Connect the antenna feed line directly to the analyzer's connector
Wow, did you feel ready for five questions?
They are really all related to making measurements on antenna systems. Each time we install an antenna system we must expect to make some adjustments. Sometimes the antenna is tuned incorrectly. Each installation is unique and dependent on how the antenna is put together and how it is deployed - height above ground, nearby objects, grounding system - there's just so much to consider! The fact is that you will have to take measurements to see if the antenna is even close to where it needs to be to resonate properly.
Fortunately there is some really good, convenient equipment available to help us make such measurements. We no longer have to depend on an SWR bridge inside the ham shack, which is what I had to do in the bad old days. I was a teenager back then (in the late 1960's), and it was a good thing I was young and full of energy because making an adjustment to the antenna involved many trips between the ham shack and the antenna. Running back indoors to key the transmitter and take an SWR reading over and over and over as I made tiny adjustments to the antenna was the only way I had to make sure the antenna system tuned they way I wanted it to.
Now we have "antenna analyzers". Antenna analyzers do not need an external RF source (Answer B), so that means you can set them up with a short coaxial jumper to the antenna, right outdoors where it is easy to make adjustments and take measurements quickly and efficiently. An antenna analyzer would clearly be the best choice for measuring the SWR of a beam antenna (Answer D).
If, on the other hand, you wanted to know how much power is being absorbed by the load (the antenna) and how much is being reflected, you might use a directional power meter connected between a transmitter and a terminating load. If it reads 100 watts forward power and 25 watts reflected power, you know that 75 watts is getting out to the load (Answer D.)
Let's say you have an RF ammeter to measure current to the antenna. If the current reading on an RF ammeter placed in series with the antenna feed line of a transmitter increases as the transmitter is tuned to resonance, that means that there is more power going into the antenna (Answer D.)
If you are using an antenna analyzer (by far the easiest of all of these), you simply connect it to the antenna's feedline in place of the transmitter (Answer D.)
There is usually no need for every ham radio operator to own his or her own antenna analyzer. This is a good piece of equipment for your local radio club to have for loan to club members as needed. If you are a person who loves to experiment with antennas, you could consider buying one yourself, but the average person will not do antenna work that often. If your club does not have one, you might consider bringing up the subject at a club meeting.
Please e-mail
handiham@couragecenter.org
to comment.
---
Remote Base health report: W0EQO is on line. W0ZSW is back on line. It has moved to grid square EN34MV.

We are pleased to let you know that we already have W0ZSW back on line. It was unavailable for less than a week - not bad, considering that we moved the station to the Twin Cities.

We are pleased that W0ZSW can still operate on 160 through 6 meters.
There is an occasional problem with interference on receive at W0ZSW from a plasma TV set. We are investigating that and hope to minimize it.
A change in internet providers may be in the works at the W0EQO location. We will keep you posted in the daily remote base health report.
Work continues on the remote base software. Issues being addressed include the slow response to some keyboard commands and some outdated station list information.
If problems show up, please email
handiham@couragecenter.org
.
Keyboard commands list updated:

http://handiham.org/remotebase/w4mq-keyboard-commands/
Solar Activity Forecast:
Solar activity is expected to be very low with a chance for C-flare activity.
Geophysical Activity Forecast:
The geomagnetic field is expected to be mostly quiet for the next three days (06-08 November).
Credit: NOAA Space Weather Prediction Center
---
This week @ HQ

Bob, N1BLF, has completed the CQ and Worldradio digest recordings for us. That means we can get the DAISY format November digest audio out to our blind members this week. Watch for your digital cartridge or use the member section to download the zip DAISY files. Thanks, Bob!
Change in address for equipment donations:
Please contact Pat, WA0TDA, before making any donation of equipment. My phone number is 763-520-0511 and my email address is
pat.tice@couragecenter.org
. The address is now the same as our postal mailing address. This should simplify our contact information.
Courage Center Handiham System
3915 Golden Valley Road
Golden Valley, MN 55422
Equipment change:
We no longer accept antennas, except small accessory antennas for handheld radios.
Please remember that the cassette tape digest ceases following the mailing at the end of November! After that all audio is in DAISY digital format or on line through the members only section of handiham.org. The Library of Congress 4-track tape system will no longer be supported in any form after 2012.
Digital mailers are important:
If you do mail a digital cartridge to us, please be sure that it is an approved free matter mailer. Otherwise it will quickly cost us several dollars to package and mail out, which is more than the cost of the mailer in the first place. We don't have a stock of cartridges or mailers and not including a mailer will result in a long delay getting your request back out to you.
DAISY audio digests are available for our blind members who do not have computers
, playable in your Library of Congress digital player. Handiham members who use these players and who would prefer to receive a copy of the monthly audio digests on the special Library of Congress digital cartridge should send a blank cartridge to us in a cartridge mailer (no envelopes, please), so that we can place the files on it and return it to you via free matter postal mail. Your callsign should be on both the cartridge and the mailer so that we can make sure we know who it's from. Blank cartridges and mailers are available from
APH, the American Printing House for the Blind, Inc.
Digital Talking Book Cartridge Catalog Number: 1-02610-00, Price: $12.00
Digital Talking Book Cartridge Mailer Catalog Number: 1-02611-00, Price: $2.50
Order Toll-Free: (800) 223-1839.
The Library of Congress NLS has a list of vendors for the digital cartridges:

http://www.loc.gov/nls/cartridges/index.html
Get it all on line as an alternative: Visit the DAISY section on the Handiham website after logging in.
---
Stay in touch!
Be sure to send Nancy your changes of address, phone number changes, or email address changes so that we can continue to stay in touch with you. You may either email Nancy at hamradio@couragecenter.org or call her at 763-520-0512. If you need to use the toll-free number, call 1-866-426-3442.
Handiham Manager Patrick Tice, WA0TDA, may be reached at handiham@couragecenter.org or by phone at 763-520-0511.
Mornings Monday through Thursday are the best time to contact us.
The Courage Handiham System depends on the support of people like you, who want to share the fun and friendship of ham radio with others. Please help us provide services to people with disabilities. We would really appreciate it if you would remember us in your estate plans. If you need a planning kit, please call. If you are wondering whether a gift of stock can be given to Handihams, the answer is yes! Please call Walt Seibert, KD0LPX, at 763-520-0532 or email him at walt.seibert@couragecenter.org.
Call 1-866-426-3442 toll-free. -- Help us get new hams on the air.
Get the Handiham E-Letter by email every Wednesday, and stay up-to-date with ham radio news.
You may listen in audio to the E-Letter at www.handiham.org.
Email us to subscribe:
hamradio@couragecenter.org
That's it for this week. 73 from all of us at the Courage Handiham System!
Pat, WA0TDA
Manager, Courage Handiham System
Reach me by email at:
patt@couragecenter.org or handiham@couragecenter.org

Nancy, Handiham Secretary:
hamradio@couragecenter.org

ARRL is the premier organization supporting amateur radio worldwide. Please contact Handihams for help joining the ARRL. We will be happy to help you fill out the paperwork!

The weekly e-letter is a compilation of software tips, operating information, and Handiham news. It is published on Wednesdays, and is available to everyone free of charge. Please email handiham@couragecenter.org for changes of address, unsubscribes, etc. Include your old email address and your new address.