Courage Center Handiham World Weekly E-Letter for the week of Wednesday, 21 November 2012
This is a free weekly news & information update from Courage Center Handiham System. Our contact information is at the end, or simply email handiham@couragecenter.org for changes in subscriptions or to comment. You can listen to this news online.
MP3 audio stream:
http://www.handiham.org/audio/handiham.m3u
Download the 40 kbs MP3 audio to your portable player:
http://www.handiham.org/audio/handiham.mp3
Get this podcast in iTunes:

http://www.itunes.com/podcast?id=372422406
RSS feed for the audio podcast if you use other podcasting software:
http://feeds.feedburner.com/handiham
---
Welcome to Handiham World.
Being thankful
At Handihams, we have many people to thank for their support.
We have our volunteers, our donors, our members who progress through their licensing classes, and long-time members who enjoy getting on the air. We have our radio campers and enthusiastic net participants. Then there are the early adopters who ferret out new technologies and share news about them with the rest of us.
Volunteers have always been key to keeping the program running. In fact, the Handiham System was first and foremost a volunteer effort from the very beginning. Today we run it with just a small paid staff (me and Nancy) and the facilities and infrastructure of our parent organization, Courage Center. This is particularly important right now because of our big move from the Courage Center Camping Department to the Courage Center Community-Based Services. And by "move" I don't mean that we just changed the organizational chart. We actually did move the Handiham System clear back from Camp Courage at Maple Lake, Minnesota to Courage Center in Golden Valley, Minnesota, 50 miles to the east. If you have ever moved an office, you have an inkling of what is involved. You have to sort, file, pack, and pitch. Boxes pile up. Decisions must be made. Logistical planning goes on for weeks. Eventually moving day comes and so does the moving crew.
The whole process takes a lot of time and effort, but do you know what?
Our services pretty much kept up with the usual delivery schedule, even through the move!
That would never have been possible without your help.
Our volunteer readers, especially Bob Zeida, N1BLF, and Ken Padgitt, W9MJY, stuck to their recording schedule so that we could get our magazine digests out to members in a timely manner. Bob stepped up to the plate and helped me with QST, assuring that our blind members would get their Digital NLS Daisy cartridges in spite of the move.

Our Net Advisory group and net control operators took charge of the daily net and kept it on the air.

The Remote Base Software group kept working on the testing process behind the scenes, and Jose, KK4JZX, continued the refinement process of the next software release.

ARRL and CQ Communications continued to refer prospective members to us and to help us get our message out.

The Stillwater (MN) Amateur Radio Association (SARA) assists with the equipment program, which is undergoing a complete revision.
It was great to have all this help while we took care of the big move. Of course there will be plenty more to do as we move forward into the new year, but we will continue to deliver our audio lectures, weekly podcasts and e-letters, and other services as we have done in the past year. The remote base stations should be working better than ever when the new software is available, and the equipment program should be up and running once again.
We are thankful indeed!
Email me at
handiham@couragecenter.org
with your questions & comments.
Patrick Tice, WA0TDA
Handiham Manager
---
Camp Courage & Courage North are part of a new camp organization
Courage Center Camps and Friendship Ventures are partnering to create a new camp organization to serve people with disabilities, effective Nov. 19, 2012. The new organization will be called "Camps of Courage and Friendship" until a formal name study is completed in 2013. Campers, volunteers and staff will see traditional programs continue in 2013. Behind the scenes, new methods and approaches will be developed to incorporate the strengths of both organizations.
Learn more at:

www.campscouragefriendship.org
Handiham Radio Camp is tentatively scheduled for the Woodland campus, Camp Courage in late July and early August. No pricing has been set, but tentative dates are July 28 - August 2, 2013. That would make travel days Sunday and Friday.
---
Handiham System is part of Community-Based Services
The Courage Center Handiham System is now one of Courage Center's Community-Based Services. It had been a part of Courage Camps until October, 2012.
In addition to inpatient and outpatient medical rehabilitation services, Courage Center offers a number of services that support life in the community for people with disabilities or complex health conditions. Some of these services are actually provided in a community setting, others are based at one or more of our locations. The Handiham System is one of these programs that is available anywhere, thanks to web-based online delivery of many services. It has members worldwide.
We look forward to continuing our Handiham services as part of this new Courage Center organizational structure.
---
Correspondence:

Dick, WA0CAF, passes on a link to the new NVDA open source screenreader release:
http://www.nvda-project.org/blog/NVDA2012.3Released
Gord, VA3WXA, writes about weather radio:
Hi folks. This is Gord VA3WXA. I have been a ham for three years and I have been blind all my life.
I have had an interest in weather and Weather Radio since I was in my mid-teens. It has been one of my main points of conversation during QSOs on various repeaters and nets that I have checked into.
Last fall, I started up a Weather Radio Listeners Newsletter which is issued quarterly in: February, May, August and November. It is available by email distribution and on various websites that I have become affiliated with over the past few months.
Late this past Spring I have also started up a net devoted to Weather Radio and it has been going quite well, with an average number of check ins around 20 per week. We meet at 6:00 PM CT on IRLP reflector 9034 and it is mainly a check in net. We have also had guest speakers on with us, primarily from Environment Canada. These have been selected by myself and others on the mailing list to educate others about Weather Radio and to allow questions to be put forth and answered.
In case you don't know what Weather Radio is, it's a VHF broadcast service provided by both Environment Canada and the U.S. National Weather Service to the general populace to inform of current weather conditions and impending weather emergencies. Environment Canada broadcasts these signals across the nation twenty four hours a day, seven days a week in both English and French in Canada, and primarily in English in the US, however it can be heard in both English and Spanish on some stations. It can be heard on the following frequencies (in MHz): 162.400, 162.425, 162.450, 162.475, 162.500, 162.525, 162.550. With about ninety percent of the population living within range of a Weather Radio transmitter, most of us can hear the broadcasts. In some selected areas, the reports and warnings are also broadcast on the regular AM and FM bands. Of course you need a radio that can hear the signal and there are specific receivers made strictly to listen to weather radio transmissions. But with most of today's amateur rigs having wide frequency receive capabilities, most of us can hear these broadcasts on our handheld, mobile, and base two meter radios. One of the nice things about this service is that you can hear more than just weather information on these broadcasts. Weather Radio is an all-hazards alert system that will provide information and warnings on a variety of situations that include blizzards, hurricanes, thunderstorms, tornados, tsunamis, biohazards, child abductions, civil emergencies, chemical hazards, contagious diseases, earthquakes, nuclear events, and many others. As you can tell, it would be very beneficial for every ham to monitor one of these frequencies. However, the sweetest thing about Weather Radio is not just the warnings and information. It's also about the way these warnings can be heard. Using a receiver designed to mute the audio until it detects a specific tone or stream of digital information sent along with the broadcast signal, you don't even have to listen to the actual transmission audio at all. There are two ways to do this. All warnings are preceded by a 1050 Hz tone. When a weather radio or other type of receiver that has this tone feature detects the tone, the squelch will open so the warning broadcast can be heard. This is very similar to our CTCSS or DCS tones and codes that are used to access repeaters or turn the audio on for a receiving rig. The more modern method now in use is called SAME, or Specific Area Message Encoding. Using digital signals in the broadcasts and a SAME enabled receiver, you not only can set the specific areas of any warnings or alerts to be notified of, but also what type of alert to be notified of. This means your receiver will monitor the signal in silence, but then blast a loud warning tone when a specific alert for your specifically chosen area or areas are transmitted. You will then hear the audio of the signal. As an example, if you have a SAME-enabled receiver and live in Toronto Ontario, you might program your radio to listen only to warnings that affect the city of Toronto only. Any warnings for any other areas are ignored, unless you are like me and leave your SAME radios on the ALL COUNTY feature. As well, you could set up the receiver so you only hear alerts regarding child abductions, earthquakes, and contagious diseases. If a hurricane is heading your way though, you would not be notified of it. Regardless, the SAME feature is quite versatile in letting you tailor the warnings for your own interests or requirements. Many ham rigs have the 1050 Hz tone enabled as an option if you chose to scan the weather radio frequencies. The squelch will open when the tone is detected so you can hear the alert broadcast. You can also buy separate older weather radio-specific receivers with the 1050 Hz tone, or newer receivers that are SAME enabled. For instance, my Yaesu FT60R handheld not only comes with the weather frequencies already programmed in, but if you select the WX alert option, during any type of scan activity the radio will scan the weather frequencies and will stop and open the squelch if the alert tone is heard. My Uniden BC346T trunking scanner will open the squelch when both a tone alert or a programmed SAME message is broadcast for the area that I select. Tests of the warning system are conducted on a regular basis so listeners can test their receivers. SAME tests in Canada are done around noon every Wednesday and the basic tone alert is done around noon on the first Wednesday of each month. In the US, tests of both SAME and the tone alert are done between 9:00 AM and noon on Wednesdays. There are some stations that do tests on Tuesday evenings though. I found that out while going on YouTube . Grab a listen and see what Weather Radio has for you. For more information visit the following websites
http://www.ec.gc.ca/weatheradio
, or go to
www.nws.noaa.gov/nwr
.
If you would like to join my mailing list you can send me an email at
blindgordie@gmail.com
and I will send you your own copy of all the newsletters that have been issued so far. I also send out monthly reports with other information that may or may not appear in the next issue.
As a fellow white caner I feel Weather Radio is a very important tool for us to use to keep informed about up coming weather, whether it is just the forecast or severe weather. I hope to hear from you if there is an interest in this service.
73, Gord
VA3WXA
---
Handiham Nets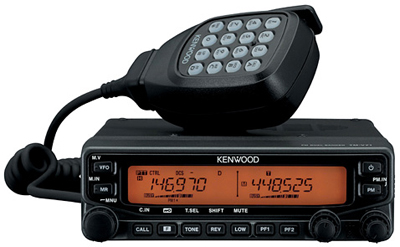 We are on the air daily at 11:00 USA Central Time, plus Wednesday & Thursday evenings at 19:00 USA Central Time.
Special alert! There will be no scheduled Tech Net on Thanksgiving. Feel free to get on the air informally if you want to compare recipes for turkey leftovers.
Join us on the Thursday evening Handiham Radio Club TechNet. The frequency in the local Minnesota repeater coverage zone: 145.45 FM, negative offset with no tone and 444.65 MHz with 114.8 Hz tone in the Twin Cities of Minneapolis and St. Paul Minnesota. The UHF repeater will be heard more easily in the Eastern Twin Cities. You will find our daily net on the air at 11:00 hours USA Central Time, with the Sunday session featuring a special trivia question theme for a change of pace. A Wednesday evening session at 19:00 hours USA Central Time also offers a chance to take a guess at a trivia question and visit with your friends on the air. Ideal for those who can't make the daily morning session! Then Thursday evening at 19:00 hours return to the Tech net and learn something new!
EchoLink nodes:
*HANDIHAM* conference server Node 494492 (Our preferred high-capacity node.)
*VAN-IRLP*, node 256919
KA0PQW-R, node 267582
KA0PQW-L, node 538131
N0BVE-R, node 89680
Other ways to connect:
IRLP node 9008 (Vancouver BC reflector)
WIRES system number 1427
---
A dip in the pool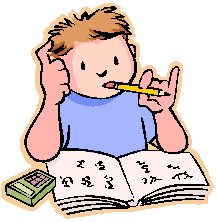 It's time to test our knowledge by taking a dip in the pool - the question pool, that is!

Let's go to the Extra Class pool, and this time we are going to pretend that we are shopping for a new receiver. Its specs mention "noise figure".
E4C08 asks,
How might lowering the noise figure affect receiver performance?
Possible answers are:
A. It would reduce the signal to noise ratio
B. It would improve weak signal sensitivity
C. It would reduce bandwidth
D. It would increase bandwidth
Okay, so do you want a receiver with a lower noise figure or one with a higher noise figure? Let's go to the bookshelf and pull down our letter "N" encyclopedia so that we can look up "noise figure".
Ha, ha, of course we don't have a set of old encyclopedias. Instead we will go to Wikipedia, which tells us:
The noise figure is the difference in decibels (dB) between the noise output of the actual receiver to the noise output of an "ideal" receiver with the same overall gain and bandwidth when the receivers are connected to matched sources at the standard noise temperature T0 (usually 290 K).
Obviously We would all rush out to buy an "ideal receiver" if such a thing were available. Hey, it would sure work great connected to an "isotropic antenna"! But of course we all live in the real world, in which the active components in our radio equipment are not perfect and hence add some unwanted noise to the received signal. Careful engineering and high-quality components can significantly reduce this unwanted noise. The "lower noise figure" in receiver specs means that the receiver design reduces the internally generated noise while not reducing the level of the signal being received - and that's a good thing because we are then improving weak signal sensitivity, answer B.
Please e-mail
handiham@couragecenter.org
to comment.
---
Remote Base health report: W0EQO is on line. W0ZSW is on line.
Work continues on the remote base software. Both stations are accessible via Echolink for receive.
Look for W0ZSW-L and W0EQO-L using the search function in your Echolink application. Please note that it is not allowed to connect through RF to the two remote base Echolink nodes, you can only use the Echolink application of a computer or smartphone.
Echolink tip: Control the HF receiver frequency by typing it into the text box. Example: Get focus in the text box, then type 10 and press the enter key. The receiver goes to WWV, 10 MHz. Type 14.3 and press enter to go to the maritime mobile net on 20m. If the band seems dead, it may be that someone else has used the radio on another band and the antenna has not been tuned to the band you want to listen to. The antenna is only tuned when a user logs in with the W4MQ software and transmits. The LDG autotuner senses the RF and tunes.
If problems show up, please email
handiham@couragecenter.org
.
Keyboard commands list updated:

http://handiham.org/remotebase/w4mq-keyboard-commands/
Solar Activity Forecast:
Solar activity is expected to be at moderate levels on days one, two, and three (21 Nov, 22 Nov, 23 Nov).
Credit: NOAA Space Weather Prediction Center
---
This week @ HQ


Thanksgiving in the United States is November 22. The Handiham office is closed on November 22 and 23 for a long Thanksgiving holiday. We also plan limited office hours between Christmas and New Year's. Change in address for equipment donations:
Please contact Pat, WA0TDA, before making any donation of equipment. My phone number is 763-520-0511 and my email address is
pat.tice@couragecenter.org
. The address is now the same as our postal mailing address. This should simplify our contact information.
Courage Center Handiham System
3915 Golden Valley Road
Golden Valley, MN 55422
Equipment change:
We no longer accept antennas, except small accessory antennas for handheld radios.
Please remember that the cassette tape digest ceases following the mailing at the end of November! After that all audio is in DAISY digital format or on line through the members only section of handiham.org. The Library of Congress 4-track tape system will no longer be supported in any form after 2012.
Digital mailers are important:
If you do mail a digital cartridge to us, please be sure that it is an approved free matter mailer. Otherwise it will quickly cost us several dollars to package and mail out, which is more than the cost of the mailer in the first place. We don't have a stock of cartridges or mailers and not including a mailer will result in a long delay getting your request back out to you.
DAISY audio digests are available for our blind members who do not have computers
, playable in your Library of Congress digital player. Handiham members who use these players and who would prefer to receive a copy of the monthly audio digests on the special Library of Congress digital cartridge should send a blank cartridge to us in a cartridge mailer (no envelopes, please), so that we can place the files on it and return it to you via free matter postal mail. Your callsign should be on both the cartridge and the mailer so that we can make sure we know who it's from. Blank cartridges and mailers are available from
APH, the American Printing House for the Blind, Inc.
Digital Talking Book Cartridge Catalog Number: 1-02610-00, Price: $12.00
Digital Talking Book Cartridge Mailer Catalog Number: 1-02611-00, Price: $2.50
Order Toll-Free: (800) 223-1839.
The Library of Congress NLS has a list of vendors for the digital cartridges:

http://www.loc.gov/nls/cartridges/index.html
Get it all on line as an alternative: Visit the DAISY section on the Handiham website after logging in.
---
Stay in touch!
Be sure to send Nancy your changes of address, phone number changes, or email address changes so that we can continue to stay in touch with you. You may either email Nancy at hamradio@couragecenter.org or call her at 763-520-0512. If you need to use the toll-free number, call 1-866-426-3442.
Handiham Manager Patrick Tice, WA0TDA, may be reached at handiham@couragecenter.org or by phone at 763-520-0511.
Mornings Monday through Thursday are the best time to contact us.
The Courage Handiham System depends on the support of people like you, who want to share the fun and friendship of ham radio with others. Please help us provide services to people with disabilities. We would really appreciate it if you would remember us in your estate plans. If you need a planning kit, please call. If you are wondering whether a gift of stock can be given to Handihams, the answer is yes! Please call Walt Seibert, KD0LPX, at 763-520-0532 or email him at walt.seibert@couragecenter.org.
Call 1-866-426-3442 toll-free. -- Help us get new hams on the air.
Get the Handiham E-Letter by email every Wednesday, and stay up-to-date with ham radio news.
You may listen in audio to the E-Letter at www.handiham.org.
Email us to subscribe:
hamradio@couragecenter.org
That's it for this week. 73 from all of us at the Courage Handiham System!
Pat, WA0TDA
Manager, Courage Handiham System
Reach me by email at:
patt@couragecenter.org or handiham@couragecenter.org

Nancy, Handiham Secretary:
hamradio@couragecenter.org

ARRL is the premier organization supporting amateur radio worldwide. Please contact Handihams for help joining the ARRL. We will be happy to help you fill out the paperwork!

The weekly e-letter is a compilation of software tips, operating information, and Handiham news. It is published on Wednesdays, and is available to everyone free of charge. Please email handiham@couragecenter.org for changes of address, unsubscribes, etc. Include your old email address and your new address.