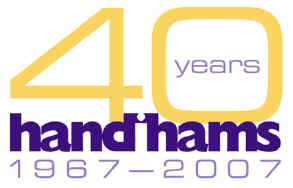 In this issue you will find:
N7HVF posts operating event

N1KB honored with W1H event

Get a FREE Kenwood HT!

Avery' QTH:

Band Police almost get Avery

FCC's ULS gets easier to use

Rusty resumes NTS birthday messages

June audio tapes are mailed

Open General - study quick - only two more weeks!

Laurie posts June events

Elmer: Poor you. You didn't listen.

Eat like a radio camper, Yum, Yum.
...and lots of other stuff. Tune in today!

---
Greetings from Handiham headquarters!
Well, it is official. Handiham Radio Club President Linda Reeder, N7HVF, has published special event information on the ARRL website for the on the air celebration of the 40th anniversary of the Courage Handiham System. Of course we will have more about this upcoming operating event in future issues, but you might as well be among the first to know, so here are the details just as they appear on ARRL Web:
Aug 25-Aug 28, 1400Z-0200Z, Lake George, MN. Courage Handi-Ham System, W0EQO. 40 Years for Handihams. SSB 14.340 7.240 CW 14.140 7.040. Certificate. Avery Finn, 3915 Golden Valley Rd, Golden Valley, MN 55422. Using call signs W0EQO and W0ZSW.
I ask you to notice the dates of the event. Hmmm, let's see... What happens every year in late August? Anyone? Raise your hands if you know the answer! Okay, you in the back row -- do you know the answer? Yes, that's right -- Handiham Minnesota Radio Camp. This year, Radio Camp runs from Friday, August 24 to Friday, August 31. The operating event will start on a Saturday, which should be just perfect for anyone who has the weekend off from work and who wants to contact the Radio Camp special event stations.
Most special events have just one callsign, but we have decided to use both W0ZSW, the official Handiham Radio Club callsign and W0EQO, the usual Radio Camp station callsign because both of these calls belonged to important historical figures in the Handiham System. We will tell you more about that later on as we get closer to the operating event.
Linda has al ready made headway into the Handiham audio history project. She has been interviewing people and taking audio notes. She tells us how she got started with the Handiham System:
"When I first learned about Handihams, it was 1986. I already had my Technician license. I was putting the Advanced Class question pool into Braille..."
Podcast subscribers and website listeners will hear the entire text of Linda's comments. Thanks to N7HVF for all of her hard work on the Handiham History Project. If you would like to submit audio telling us about how you got started in ham radio and Handihams, please let me know. I will make sure that Linda gets a copy of your audio comments.
Patrick Tice, WA0TDA
Handiham Manager
wa0tda@arrl.net