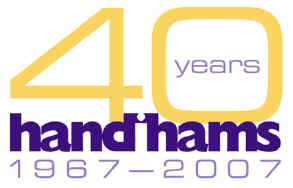 In this issue you will find:
Daily EchoLink net time change in July

Avery's QTH:

Avery tells a funny

Hams with Special Needs Getting RadioACTIVE

Wanted: Early adopters!

July audio is posted

Open General - study quick - this pool is gonna go any second now!

Elmer goofs off (again)

Link to an active Field Day plan

Eat like a radio camper, Yum, Yum.
...and lots of other stuff. Tune in today!

---
Greetings from Handiham headquarters!
Happy summer solstice to all of you in the Northern Hemisphere, and happy Winter to everyone south of the equator. I have always wondered how one decides whether it is summer or winter when one lives exactly on the equator! You are not imagining things - your weekly e-letter is really a day late. That's because we were at Courage North yesterday, and just didn't have time to put the edition together. Or maybe we were just waiting for summer to arrive!