Courage Center Handiham World Weekly E-Letter for the week of Wednesday, 09 January 2013
This is a free weekly news & information update from Courage Center Handiham System. Our contact information is at the end, or simply email handiham@couragecenter.org for changes in subscriptions or to comment. You can listen to this news online.
MP3 audio stream:
http://www.handiham.org/audio/handiham.m3u
Download the 40 kbs MP3 audio to your portable player:
http://www.handiham.org/audio/handiham.mp3
Get this podcast in iTunes:

http://www.itunes.com/podcast?id=372422406
RSS feed for the audio podcast if you use other podcasting software:
http://feeds.feedburner.com/handiham
---
Welcome to Handiham World.
"This device complies with Part 15 of the FCC rules."
Last week we had a run of cold weather here in Minnesota, and the AA batteries in one of our remote reading thermometers failed as the voltage dropped below the operating threshold. Since these cells depend on chemical reactions to produce DC, they are susceptible to failure in cold conditions when reactions can slow considerably. Bring the remote sensor back indoors and let it warm up, and it will work just fine. Of course that would not make much sense for a remote reading thermometer!
So I stepped outdoors and retrieved the sensor and brought it down to my shop, where I could put it under a shop lamp and use a small Phillips head driver to get the four tiny screws out of the battery cover plate. That's when I noticed the ubiquitous FCC Part 15 statement:
This device complies with part 15 of the FCC rules. Operation is subject to the following two conditions:
This device may not cause harmful interference, and

This device must accept any interference received, including interference that may cause undesired operations.
Seeing the statement reminds me of the growing cloud of radio frequency energy that surrounds us, emanating from consumer devices of every shape, size, and description. These wireless thermometer devices are intentional radiators in that they are designed to use RF energy to communicate with other devices by exchanging data or other information. Some devices are so small as to make the FCC statement impractical, so a simple FCC logo may be visible instead to indicate compliance. Part 15 also covers "unintentional" and "incidental" RF radiation. Some devices, while not specifically designed to communicate wirelessly like the thermometer, may produce RF radiation anyway because of the circuit design. This kind of energy is incidental to the purpose of the circuit, but could still cause interference. One example I located in our kitchen is a little 4-cell battery charger. Oddly enough, it is MUCH noisier than the wireless thermometer could ever hope to be when I bring a Yaesu VX-5 HT close to it while listening on 1.895 MHz AM, my tool of choice for noise sniffing.
Last night I checked in with a group of friends on 160 meters, but was stymied by the noise level on the band. Although most everyone else was having no problem hearing the weaker stations, my noise level made it pretty difficult. I switched from the wire antenna I was using to the ground-mounted vertical way back in the yard, and the noise level dropped like magic. I was able to hear everyone!
The wire antenna clearly tuned well on 160 and had more capture area. Its high angle of radiation should have suited the situation perfectly, but yet the shorter vertical was better for receive.
Why was this the case?
I can't say for sure, but I have a theory. The wire antenna is about 200 feet long. Most of its length is far out into our large back yard, running far past the vertical antenna, but part of it runs between our house and the neighbor's house. It is likely that in this crucial part of the run that the antenna picks up noise from "incidental" radiators like plasma TV sets and whatever other nearby devices might be radiating from our house or the neighbor's. When radiating devices are plugged into the AC mains the house wiring may even act as an antenna to increase the range of the interfering signal. Generally the interfering signal levels are low and the vertical antenna, fed with underground coax and far away from any buildings, was not nearly so susceptible to these short-range interfering signals and instead was able to "hear" the desired signals from amateur stations.
Fortunately the noise level is not high every evening, so no further action need be taken right now - but if the situation should get worse, it might mean figuring out a plan to fix the problem. This could take several directions:
Search for strong interfering signals the traditional way, with portable receiving equipment. This takes skill and patience, and may require listening and tracking data over time, including recording the dates and times of the interference. When a suspect device is identified, try disabling it and checking the results with the receiver. This can be challenging if you determine that the interference is coming from outside your own home since you must then put on your good neighbor diplomat hat! Once located, measures are taken to filter or otherwise lessen the interfering signal. This could include relocating or replacing the offending device, turning it off while you are operating (if it is under your control), or trying to add filtering to the device to limit radiation. Turning off unused switching power supplies can be helpful. Sometimes interference comes not from Part 15 devices but from defects in power lines. Notify your power company if you locate such interference.

Change your own operating schedule to a time of day when there is less interference. For obvious reasons this is not always desirable or practical - you really should be able to operate your station when you want to!

Relocate or redesign your own antenna system to minimize near-field interference. This is actually a really good plan, but not always practical if you must fit an antenna into a city lot. Many of us do, however, have some antenna options. For example, I could beef up my vertical antenna system and make it better with more radials or a different radiator altogether. This is in the works for Spring 2013. I might even try running the wire antenna in a different location, but that is not my first choice just yet.

Finally, you can make use of the noise-reduction technology in your existing radio. Learn to use the filtering and pass band tuning options. Check out the noise blanker and the noise reduction controls, and learn to set the noise reduction level - often a hidden menu item.

MFJ makes a noise-reduction device that uses phase reversal to "cancel" noise. It is the "MFJ Noise Canceling Signal Enhancer", model MFJ-1026.
This device takes an entirely different approach to noise reduction. It "listens" for noise, then feeds the noise back to the radio 180 degrees out of phase, which theoretically provides up to a 60 dB null to cancel the noise. The null is sharp and the device must be tweaked to get the exactly perfect phase reversal. It can be quite effective, but the preferred method is still to locate and eliminate the noise source in the first place. The MFJ-1026 is a choice when the noise source cannot be identified or if it is not in your own home. The tuning is a bit fussy, but it can be effective when nothing else will help. A caution is that the device can be damaged by transmitting through it - after all, it is connected right in your feedline. There is a transmit/receive control jack in the back of the unit, and it is important to have this wired properly. Follow all the installation and operating directions carefully. There is also a built-in T/R switch that senses RF, but use with caution. We have burned out one of these in the Handiham shack! The MFJ-1026 needs a second receiving antenna to "hear" the noise signal, and there are connectors for this external second antenna on the back of the unit. A built-in telescoping antenna is included, but unless the noise source is really right in your ham shack, it isn't going to be effective. I recommend a second, dedicated receiving antenna located outdoors.
Idea! Part 15 would make an excellent topic for a club program. If there is someone in your radio club who is technically-oriented and willing to give a program on Part 15 and Part 15 devices, we strongly recommend it as a very relevant learning experience. One thing we have not covered here is that Part 15 devices must accept interference from our licensed and properly-operated amateur radio transceivers. This is not always easy to explain to a grumpy neighbor, so the club program might address how to deal with this aspect of interference.
Patrick Tice, WA0TDA
Handiham Manager
---
Correspondence:


Ken, KB3LLA, alerts us to the news release about a new refreshable Braille display, the Focus 80 Blue from Freedom Scientific:
The Focus 80 Blue is expected to be released in February 2013.
Dick, WA0CAF, likes a link to AudioScreen, an experiment in image accessibility for blind people:
Audio Screen is an add-on for the NVDA Screen Reading software that can allow a blind person to touch or move a finger around a Windows 8 compatible touch screen, and hear the part of the image under their finger. According to the website by Michael Curran, "As Audio Screen requires NVDA to run, the user will therefore also receive speech feedback such as the name of the control or text, directly under their finger. Audio Screen can be seen as an experimental alternative way for blind people to view basic images such as diagrams and maps when no other tactile format is available."
Find out more about AudioScreen here:
http://www.nvaccess.org/audioScreen/
Bob, W8ULM, sent us a link to a really useful free web tool that creates maps showing licensed amateurs around your own zip code:
This map is a graphic and not accessible by our blind members as far as we can tell, but it is useful to those who can see a computer screen. When tested for stations around the WA0TDA QTH, the map absolutely lit up with stations all around me, including some in my own neighborhood that I had not known about! Highly recommended.
John, N1IWT, and Anne, K1STM, from TIPSnet write to let us know about the suspension of the net:
With the new year, there are many changes with TIPSnet.

First, we enjoyed our Summer hiatus so much that we have continued it. The main reason is lack of weekly interest.

Personally, we can think of reasons, but I think, lack of guests due to TV nets on the same night drawing larger audiences was a major reason. Sandy possibly, as many had more important things to worry about this Fall. Whatever the reason we've only gotten 3 total emails asking where we were... not too encouraging. So Anne and I have decided 12 years was long enough and it was time. We needed and asked for help and no one came forward due to commitments.

We plan on keeping the www.tipsnet.org domain and website as an archive of programs and our email addresses - yes they are there. Also, we are keeping the tips discussion email reflector; it's very low use so it will serve as a conduit to listeners. We still want to communicate as friends with all.

Have a wonderful 2013 and who knows - there may be a time to come back with TIPSnet in another form in the future... keep your eyes open.

Thank you to the whole cast of characters from Kevin KD6PDG who started the net, and Dorrie who followed and got Anne involved in the net, to Steve WA4VWV our mentor, what guests that man found - and for Katrina we had over 1000 stations checked in including satellite feeds to networks around the world, Tad KT1NG too many thank you'd, and to the repeater clubs, operators, and trustees and the trustees and devotees of EchoLink and IRLP, may more learn that these modes can be a useful tool for nets.

True weekly supporters and I will forget some -- first, SPARC and Brian K1SOX, our main RF and Echolink entry point, the NEW-ENG group W1RJC, K1SOX, KD1CY and your other partner's thanks for the connections, Thank you to our other stalwart Grahame VK2FA and the VK2RNC repeater group, the Hunter Radio Group in Australia, how can we say thanks. AL7YK in Bethel, Alaska our far western friends, our Handiham Friends Pat Tice, and the MN-CONF conference and Chris John's and the KI4GGH system couldn't have lasted so long without your support and that of others along the way, KB1AEV in CT, the DODROPIN conference and many more that stopped by for a net or 2 along the way.

Lastly, the listeners, our partners, checking in - you kept the net going on the busy and the slow nights. Thank you everyone. Kudos to my partner and wife Anne K1STM who many nights after a long work-day did the NCS duties week after week.

See you all on the radio,

73,

Anne West K1STM TIPSnet Net Manager
John West N1IWT TIPSnet Program and Publicity Manager

---
Handiham Nets are on on the air!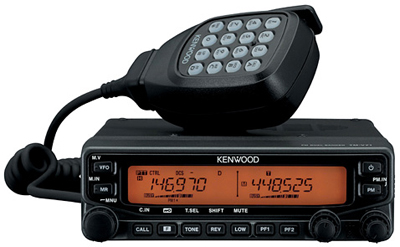 We are on the air daily at 11:00 USA Central Time, plus Wednesday & Thursday evenings at 19:00 USA Central Time.
Join us on the Thursday evening Handiham Radio Club TechNet. The frequency in the local Minnesota repeater coverage zone: 145.45 FM, negative offset with no tone and 444.65 MHz with 114.8 Hz tone in the Twin Cities of Minneapolis and St. Paul Minnesota. The UHF repeater will be heard more easily in the Eastern Twin Cities. You will find our daily net on the air at 11:00 hours USA Central Time, with a Sunday roundtable session for a change of pace. A Wednesday evening session at 19:00 hours USA Central Time also offers a chance to take a guess at a trivia question (offered by some Net Control Stations) and visit with your friends on the air. Ideal for those who can't make the daily morning session! Then Thursday evening at 19:00 hours return to the Tech net and learn something new.
EchoLink nodes:
*HANDIHAM* conference server Node 494492 (Our preferred high-capacity node.)
*VAN-IRLP*, node 256919
KA0PQW-R, node 267582
KA0PQW-L, node 538131
N0BVE-R, node 89680
Other ways to connect:
IRLP node 9008 (Vancouver BC reflector)
WIRES system number 1427
---
A dip in the pool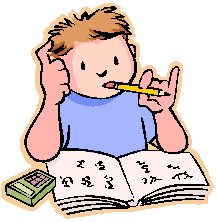 It's time to test our knowledge by taking a dip in the pool - the question pool, that is!

Let's go to the Technician Class pool:
T7B08 asks, "What should you do if a "Part 15" device in your neighbor's home is causing harmful interference to your amateur station?"
Let's take a look at your possible choices:
A. Work with your neighbor to identify the offending device
B. Politely inform your neighbor about the rules that require him to stop using the device if it causes interference
C. Check your station and make sure it meets the standards of good amateur practice
D. All of these choices are correct
Well, what do you think? Should you sneak over to your neighbor's house and pour coffee into the device? Tell your neighbor in no uncertain terms that you will bring the FCC down on him if he doesn't comply immediately? Give up ham radio in favor of gardening? No, none of that!
The correct answer is D, because you should first check your station and make sure it meets the standards of good amateur practice, then work with your neighbor to identify the offending device after politely informing your neighbor about the rules that require him to stop using the device if it causes interference. Let's all play nice here, boys and girls!
Please e-mail
handiham@couragecenter.org
to comment.
---
This week @ HQ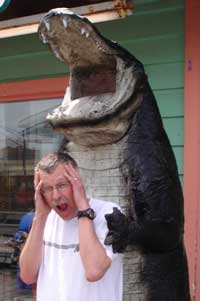 The main Handiham website, www.handiham.org, has recovered from a serious failure on Monday, 7 January 2013.
A problem with the table structure in the SQL database made the site inaccessible, though the member section and remote base section remained in service throughout and were not affected. During the outage, users were redirected to our secondary site,
www.handiham.net
.
Both remote base HF stations are on line. The latest remote base health report is at:
http://www.handiham.org/remote Thanks to new volunteer reader Daryl Stout, WX1DER, for reading the W3BE column from the latest QCWA Journal.
It will be available in the Members section by Friday 11 January. We no longer carry the expanded version of the QCWA Journal, but this always popular column by John B. Johnston, W3BE, covers questions that might come up about how to comply with FCC rules. John uses a question and answer format to explain the reasoning behind the rules. These are questions that you and I might think of and they are answered clearly and concisely. John served on the staff of the FCC, so he knows what he is talking about. Check out his impressive resume here:

http://www.qcwa.org/w3be.htm
The January Audio Digest is on line in the member section and in the mail on digital NLS cartridges for those who returned their cartridges from last month.
All January DAISY files are available in the DAISY section of the website following member login. Please let me know if you have trouble using the DAISY files, because this is an important member service and we want you to take advantage of it.
Another member service is the audio lectures for Technician, General, and Extra.
All courses are available on line for your use whenever you want to study or review. Teaching is done with thoughtful attention to descriptions for those who are blind, and we promote understanding concepts rather than simply memorizing the question pool. If you would like to use this service but do not understand how, please contact us. We can also put the audio lectures on your DAISY digital NLS cartridge if you prefer that method instead of downloading or streaming audio from the website. Our latest audio lectures cover concepts like resonance from the Extra Class course. Please join us in whatever course you need, and also please let us know if you would like a specific topic covered in our Operating Skills lecture series.
Don't forget that Courage Center is a registered non-profit and your gifts to Handihams are tax deductible. We appreciate your support! Net information and news:
The official and most current net news may be found at:
http://www.handiham.org/nets
Change in address for equipment donations:
Please contact Pat, WA0TDA, before making any donation of equipment. My phone number is 763-520-0511 and my email address is
pat.tice@couragecenter.org
. The address is now the same as our postal mailing address. This should simplify our contact information.
Courage Center Handiham System
3915 Golden Valley Road
Golden Valley, MN 55422
Digital mailers are important:
If you do mail a digital cartridge to us, please be sure that it is an approved free matter mailer. Otherwise it will quickly cost us several dollars to package and mail out, which is more than the cost of the mailer in the first place. We don't have a stock of cartridges or mailers and not including a mailer will result in a long delay getting your request back out to you.
DAISY audio digests are available for our blind members who do not have computers
, playable in your Library of Congress digital player. Handiham members who use these players and who would prefer to receive a copy of the monthly audio digests on the special Library of Congress digital cartridge should send a blank cartridge to us in a cartridge mailer (no envelopes, please), so that we can place the files on it and return it to you via free matter postal mail. Your callsign should be on both the cartridge and the mailer so that we can make sure we know who it's from. Blank cartridges and mailers are available from
APH, the American Printing House for the Blind, Inc.
Digital Talking Book Cartridge Catalog Number: 1-02610-00, Price: $12.00
Digital Talking Book Cartridge Mailer Catalog Number: 1-02611-00, Price: $2.50
Order Toll-Free: (800) 223-1839.
The Library of Congress NLS has a list of vendors for the digital cartridges:

http://www.loc.gov/nls/cartridges/index.html
Get it all on line as an alternative: Visit the DAISY section on the Handiham website after logging in.
---
Stay in touch

Be sure to send Nancy your changes of address, phone number changes, or email address changes so that we can continue to stay in touch with you. You may either email Nancy at hamradio@couragecenter.org or call her at 763-520-0512. If you need to use the toll-free number, call 1-866-426-3442.
Handiham Manager Patrick Tice, WA0TDA, may be reached at handiham@couragecenter.org or by phone at 763-520-0511.
Mornings Monday through Thursday are the best time to contact us.
The Courage Handiham System depends on the support of people like you, who want to share the fun and friendship of ham radio with others. Please help us provide services to people with disabilities. We would really appreciate it if you would remember us in your estate plans. If you need a planning kit, please call. If you are wondering whether a gift of stock can be given to Handihams, the answer is yes! Please call Walt Seibert, KD0LPX, at 763-520-0532 or email him at walt.seibert@couragecenter.org.
Call 1-866-426-3442 toll-free. -- Help us get new hams on the air.
Get the Handiham E-Letter by email every Wednesday, and stay up-to-date with ham radio news.
You may listen in audio to the E-Letter at www.handiham.org.
Email us to subscribe:
hamradio@couragecenter.org
That's it for this week. 73 from all of us at the Courage Handiham System!
Pat, WA0TDA
Manager, Courage Handiham System
Reach me by email at:
handiham@couragecenter.org

Nancy, Handiham Secretary:
hamradio@couragecenter.org

ARRL is the premier organization supporting amateur radio worldwide. Please contact Handihams for help joining the ARRL. We will be happy to help you fill out the paperwork!

The weekly e-letter is a compilation of software tips, operating information, and Handiham news. It is published on Wednesdays, and is available to everyone free of charge. Please email handiham@couragecenter.org for changes of address, unsubscribes, etc. Include your old email address and your new address.