Courage Center Handiham World Weekly E-Letter for the week of Wednesday, 23 January 2013
This is a free weekly news & information update from Courage Center Handiham System. Our contact information is at the end, or simply email handiham@couragecenter.org for changes in subscriptions or to comment. You can listen to this news online.
MP3 audio stream:
http://www.handiham.org/audio/handiham.m3u
Download the 40 kbs MP3 audio to your portable player:
http://www.handiham.org/audio/handiham.mp3
Get this podcast in iTunes:

http://www.itunes.com/podcast?id=372422406
RSS feed for the audio podcast if you use other podcasting software:
http://feeds.feedburner.com/handiham
---
Welcome to Handiham World.
Mid-Winter Radio
Tuesday, January 22. The cold has really settled in here. Even after sunrise the temperature (never mind the wind chill) is - 13°F. The HF bands are brimming with conversations because there are so many of us who find Amateur Radio way more fun than going outdoors for anything other than that which we absolutely, positively MUST get done. This would include jobs like taking the dog out, watching him try to find just the right spot while keeping as few paws on the frozen tundra as possible, and high-tailing it back indoors with maybe a quick stop at the mailbox to grab the day's collection of bills and advertising circulars. Winter fun? Heck, as far as some of us are concerned this is about the same as "root canal fun".
The ham shack is warm, well-stocked with radios, computers, ham radio publications, and coffee. I will personally choose a day in the ham shack over a day outdoors sitting on an inverted bucket on a frozen lake with a fishing line dangling through a hole in the ice. Or a day on the slopes possibly sustaining a broken limb. Or (heaven forbid) camping in the snow. Yes, I do still get out for a multi-mile walk for exercise in just about any weather, but this is for exercise and cannot be mistaken for "fun". It is a chore to be completed each day for my health. Only on nice days, when Jasper can accompany me and we can sometimes explore a different path down by the lake or pause to take some photos, would I consider this walk to be fun. In the biting cold when ice lurks beneath snow to try and trip me up, it is much more fun to retreat to the ham shack immediately after shedding my layers of outdoor gear.
In short, ham radio feels downright civilized by comparison!
Anyway, the bands seem pretty active from our perch here in the center of North America. Obviously there are a lot of my fellow ops who feel the same way, because the bands are pretty lively. In the pre-dawn hours there is a good chance to pick up contacts in states or counties you need on 75 and 160 meters. Many of the conversations I hear on 75 early in the morning are among stations in the deep South. As afternoon wanes, the propagation favors the East Coast and states like New York. Since we are in the coldest part of winter, even operators in the southern states were remarking on the cold weather.
On scheduled ham radio social nets there has been a traffic jam of stations trying to check in. Some net control stations have not coped well with this and have had trouble accommodating everyone, but I guess that is a better problem to have than the alternative, which would be only a few check-ins! So what do you do when you are the net control station and there are not enough check-ins? Well, depending on the mix of people you do have, you can almost always start a successful conversation about some topic of more or less general interest.
Topics can follow parallel interests. To illustrate what I mean, on Monday this week ARRL posted a note to Facebook about how close Jupiter and the moon would appear overhead.
ARRL and Jupiter?
Well, yes. Ham radio and amateur astronomy go together, something I have noticed over the years. Our local Amateur Radio store, Radio City Incorporated, has lots of radios - and an excellent line of telescopes. As a kid in grade school, astronomy was an early interest. Ham radio came along later, in my teen years. Astronomy and radio go together like, well, radio-astronomy! Space weather affects our bands, some amateur operators work in branches of science, education, and engineering that touch upon space. I have heard hams talking about the ideas of physicist Michio Kaku, which is definitely a step beyond just chatting about the weather. Just this morning I visited on the air with some of my friends and we talked about how the moon and Jupiter appeared from our different perspectives in the northern USA and the Rio Grande valley in far south Texas. The February QST features the cover story "Listening to the Sun!", which explains how we get solar flux numbers.
Another parallel interest is aviation. I don't know exactly why this is, but if you ask a group of ham radio operators about flying, you will likely find more than a few who have earned private pilot's licenses or who enjoy building and flying model aircraft. My local ham radio club met in an airplane hanger when it was first organized. When I am out walking Jasper in the summertime, I frequently stop to chat with other dog walkers. One of my fellow walkers was excited about taking flying lessons, so we talked about that quite a few times. I was interested, having earned my now disused pilot's license long ago. It wasn't until I knew him for at least a year before we talked about model airplanes. Not only did he build and fly them, but he had gotten a Technician ham ticket so that he would have access to more frequencies for radio control. Here was a case where aviation brought someone to ham radio!
If astronomy and flying are too elevated for your taste, you might consider other more down to earth hobbies and activities as on the air topics. Hunting, for example, may have a more seasonal and regional interest, but can gather enough like-minded folks for a good conversation. Woodworking, model building, photography, and travel can be other parallel topic zones. The point is that you need not limit conversations to simple hello-goodbye exchanges. All you need to do is figure out how to segue from the usual information exchange and weather reports to something of a bit more depth. I would be willing to bet that you are more likely to remember the callsign of someone who is willing to break out of the usual QSO fodder and venture into some other topic where you find that you share an interest.
Wednesday, January 23. Hey, it warmed up to 11°F. Time to get outdoors and bask in the warmth! Heaven knows we have enough winter yet to talk about lots of new stuff on the air.
Patrick Tice, WA0TDA
Handiham Manager
---
Correspondence:


Avery, K0HLA, writes:
I heard there is an app that will ring your cell phone in CW but I have yet to find it. A couple people I had breakfast with have it on their phones, and it is cool to hear your own call ringing.
How about it, readers and listeners? Can anyone suggest a Morse Code ringtone app for Avery? Or can you just create your own and get it onto the phone using a USB cable?
Dick, WA0CAF, suggests a website about accessibility in Wordpress:
http://www.sitepoint.com/4-ways-to-make-your-wordpress-site-more-accessible/
John, KC0HSB, writes with a great suggestion to turn RFI from a battery charger into a useful indicator:
I have a different thought about interference from battery chargers. For a totally blind person, the radio interference can be helpful. Put an AM radio next to the charger, and if you're familiar with what kind of noise each phase makes, you can tell how far along the charge is. Another charger I have shows red LED's when charging and green ones when it's done. It, too, puts out different sounds for these two phases. I'm not totally blind myself, but it seems to me these chargers can be useful for someone who is, as long as they know how to take advantage of the radio noise. The chargers are otherwise not blind-friendly.
And speaking of letters...
Don't forget about the one that arrives in your email inbox each Thursday. It's the ARRL Letter, and it's a good quick read for anyone who wants to keep up with ham radio news. Get it by going to
www.ARRL.org
and logging into your member preferences, then choosing the ARRL Letter as one of your email options. If you are not an ARRL member, you can still read the ARRL Letter each week on
www.ARRL.org
. Go to the "News and Features" page, then find the ARRL Letter. You will find this excellent weekly publication in its most current edition plus a large archive of past issues. You may also wish to check out the audio version, the ARRL Audio News. Just follow the link at the ARRL Letter page.
The VE badge
Another thing that arrived in the mail (the regular postal mail, no less) was my ARRL VE accreditation renewal sticker. 10 more years! Thanks, ARRL VEC.
---
Remote Base health report: W0EQO is on line. W0ZSW is on line.
The radio at W0ZSW is a Kenwood TS-480HX.
The radio at W0EQO is a Kenwood TS-480SAT. Speech readout of frequency is available on both radios for our blind users and is enabled by default. We have included a "widget" on solar conditions from G4ILO on the website. Please visit
http://www.handiham.org/drupal2/remote
and report to us if the widget is screenreader accessible.
In other Remote Base news, we are very close to an update release for the W4MQ client software. For the latest news on that, please visit our WordPress site at:

http://handiham.org/remotebase/
---
Handiham Nets are on on the air!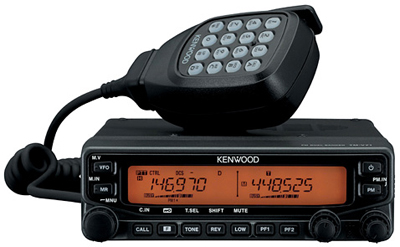 We are on the air daily at 11:00 USA Central Time, plus Wednesday & Thursday evenings at 19:00 USA Central Time.
Join us on the Thursday evening Handiham Radio Club TechNet. The frequency in the local Minnesota repeater coverage zone: 145.45 FM, negative offset with no tone and 444.65 MHz with 114.8 Hz tone in the Twin Cities of Minneapolis and St. Paul Minnesota. The UHF repeater will be heard more easily in the Eastern Twin Cities. You will find our daily net on the air at 11:00 hours USA Central Time, with a Sunday roundtable session for a change of pace. A Wednesday evening session at 19:00 hours USA Central Time also offers a chance to take a guess at a trivia question (offered by some Net Control Stations) and visit with your friends on the air. Ideal for those who can't make the daily morning session! Then Thursday evening at 19:00 hours return to the Tech net and learn something new.
EchoLink nodes:
Welcome to the NX0P repeater, 146.685 with a tone of 100Hz, Echolink node number 513917. The NX0P machine is near Albert Lea in far southern Minnesota, near the busy intersection of US Interstate highways 90 and 35.
*HANDIHAM* conference server Node 494492 (Our preferred high-capacity node.)
*VAN-IRLP*, node 256919
KA0PQW-R, node 267582
KA0PQW-L, node 538131
N0BVE-R, node 89680
Other ways to connect:
IRLP node 9008 (Vancouver BC reflector)
WIRES system number 1427
---
A dip in the pool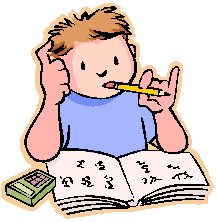 It's time to test our knowledge by taking a dip in the pool - the question pool, that is!

Let's go to the Extra Class pool, where we are going to check out two questions about obsolete technology, cathode ray tubes.
E6D01 asks, "What is cathode ray tube (CRT) persistence?"
Possible answers are:
A. The time it takes for an image to appear after the electron beam is turned on
B. The relative brightness of the display under varying conditions of ambient light
C. The ability of the display to remain in focus under varying conditions
D. The length of time the image remains on the screen after the beam is turned off
And E6D02 asks, "Exceeding what design rating can cause a cathode ray tube (CRT) to generate X-rays?"
Possible answers are:
A. The heater voltage
B. The anode voltage
C. The operating temperature
D. The operating frequency
If you're a bit long of tooth as I am, you are probably old enough to remember the good old CRT. It was in everyone's living room TV, and was easily the single heaviest and expensive part of the set. Back in the day, TV owners feared the dreaded diagnosis of a "bad picture tube", which was bound to be expensive. In the electronics workshop and some ham shacks, the CRT was in the oscilloscope, the test instrument that could display waveforms and help to assure a properly adjusted transmitter. Today the CRT is an anachronism, old technology that cannot come close to the display quality of the modern LCD flat panel. Not only that, but the CRT was bulky, made up of heavy glass with a fragile cathode end that was in the "neck" of the tube. The front had thick glass with a phosphor coating on the inside surface. The glass of the tube was sometimes covered with lead to help cut down on X-rays. If you exceeded the plate, or anode voltage, the CRT might generate dangerous x-rays. (Answer B for question E6D02.) One use for the CRT was in SSTV, or slow scan TV in the ham shack. The beam traced across the screen and the specially-chosen phosphors would continue to glow long enough for a dim picture to form as the trace worked its way across and down the screen. Thus, the correct answer to the question of "persistence" in E6D01 is D, The length of time the image remains on the screen after the beam is turned off. Modern SSTV uses the ham shack computer and an LCD monitor to produce an awesome color image.
What to try SSTV?
Get free software and give it a try. I like MMSSTV by JE3HHT, Makoto Mori:

http://hamsoft.ca/pages/mmsstv.php
Where to find signals?
Check out 14.230 MHz USB. All you need is to tune your radio to that frequency and use your computer's microphone - even a webcam mic will work - and open MMSSTV to get received signals. You will see pictures form in the MMSSTV window, and usually following the picture transmission the QSO will continue on SSB phone. Then the other station will send a picture back. To transmit and receive properly you will need to interface the rig to the computer sound card for both transmit and receive. Devices like the RIGblaster from West Mountain Engineering can take care of this while protecting your equipment. Radios with built-in interfaces need only a USB cable and the proper USB driver, available from the radio manufacturer's website. The radio's menu settings then need to be adjusted for USB operation. While this does sound a bit involved - and it can be - you can easily get your feet wet with receive only SSTV and see if you like it.
CRT precautions:
And finally, if you do have any old CRT equipment, please dispose of it through your local recycling center. It contains lead and should not end up in a landfill. If you happen to work on any device containing a CRT, remember that the anode, which often looks like a suction cup affixed to the side of the tube, will carry very high voltage and can be lethal. If you ever work on these devices, disconnect all power, then the CRT's anode should be discharged to ground with an approved probe with a heavily insulated handle.
Please e-mail
handiham@couragecenter.org
to comment.
---
This week @ HQ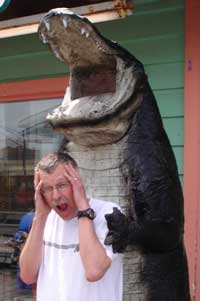 The February digest is underway.
Check it out in the members section for the latest Daisy digest. Meanwhile, all January DAISY files are available in the DAISY section of the website following member login. Please let me know if you have trouble using the DAISY files, because this is an important member service and we want you to take advantage of it.
Service notice:
Are you getting this news as a podcast or do you simply use a link to listen to the audio? Email me at
handiham@couragecenter.org
. I am considering dropping the podcast, though the audio link would still be available.
Welcome to new recording volunteer Jim Perry, KJ3P. You will hear him in the February Daisy digest.
Another member service is the audio lectures for Technician, General, and Extra.
All courses are available on line for your use whenever you want to study or review. Teaching is done with thoughtful attention to descriptions for those who are blind, and we promote understanding concepts rather than simply memorizing the question pool. If you would like to use this service but do not understand how, please contact us. We can also put the audio lectures on your DAISY digital NLS cartridge if you prefer that method instead of downloading or streaming audio from the website. Our latest audio lectures cover concepts like resonance from the Extra Class course. Please join us in whatever course you need, and also please let us know if you would like a specific topic covered in our Operating Skills lecture series.
Don't forget that Courage Center is a registered non-profit and your gifts to Handihams are tax deductible. We appreciate your support! Net information and news:
The official and most current net news may be found at:
http://www.handiham.org/nets
Change in address for equipment donations:
Please contact Pat, WA0TDA, before making any donation of equipment. My phone number is 763-520-0511 and my email address is
pat.tice@couragecenter.org
. The address is now the same as our postal mailing address. This should simplify our contact information.
Courage Center Handiham System
3915 Golden Valley Road
Golden Valley, MN 55422
Digital mailers are important:
If you do mail a digital cartridge to us, please be sure that it is an approved free matter mailer. Otherwise it will quickly cost us several dollars to package and mail out, which is more than the cost of the mailer in the first place. We don't have a stock of cartridges or mailers and not including a mailer will result in a long delay getting your request back out to you.
DAISY audio digests are available for our blind members who do not have computers
, playable in your Library of Congress digital player. Handiham members who use these players and who would prefer to receive a copy of the monthly audio digests on the special Library of Congress digital cartridge should send a blank cartridge to us in a cartridge mailer (no envelopes, please), so that we can place the files on it and return it to you via free matter postal mail. Your callsign should be on both the cartridge and the mailer so that we can make sure we know who it's from. Blank cartridges and mailers are available from
APH, the American Printing House for the Blind, Inc.
Digital Talking Book Cartridge Catalog Number: 1-02610-00, Price: $12.00
Digital Talking Book Cartridge Mailer Catalog Number: 1-02611-00, Price: $2.50
Order Toll-Free: (800) 223-1839.
The Library of Congress NLS has a list of vendors for the digital cartridges:

http://www.loc.gov/nls/cartridges/index.html
Get it all on line as an alternative: Visit the DAISY section on the Handiham website after logging in.
---
Stay in touch

Be sure to send Nancy your changes of address, phone number changes, or email address changes so that we can continue to stay in touch with you. You may either email Nancy at hamradio@couragecenter.org or call her at 763-520-0512. If you need to use the toll-free number, call 1-866-426-3442.
Handiham Manager Patrick Tice, WA0TDA, may be reached at handiham@couragecenter.org or by phone at 763-520-0511.
Mornings Monday through Thursday are the best time to contact us.
The Courage Handiham System depends on the support of people like you, who want to share the fun and friendship of ham radio with others. Please help us provide services to people with disabilities. We would really appreciate it if you would remember us in your estate plans. If you need a planning kit, please call. If you are wondering whether a gift of stock can be given to Handihams, the answer is yes! Please call Walt Seibert, KD0LPX, at 763-520-0532 or email him at walt.seibert@couragecenter.org.
Call 1-866-426-3442 toll-free. -- Help us get new hams on the air.
Get the Handiham E-Letter by email every Wednesday, and stay up-to-date with ham radio news.
You may listen in audio to the E-Letter at

Handiham Weekly E-Letter in MP3 format


Email us to subscribe:
hamradio@couragecenter.org
That's it for this week. 73 from all of us at the Courage Handiham System!
Pat, WA0TDA
Manager, Courage Handiham System
Reach me by email at:
handiham@couragecenter.org

Nancy, Handiham Secretary:
hamradio@couragecenter.org

ARRL is the premier organization supporting amateur radio worldwide. Please contact Handihams for help joining the ARRL. We will be happy to help you fill out the paperwork!

The weekly e-letter is a compilation of software tips, operating information, and Handiham news. It is published on Wednesdays, and is available to everyone free of charge. Please email handiham@couragecenter.org for changes of address, unsubscribes, etc. Include your old email address and your new address.