Courage Center Handiham World Weekly E-Letter for the week of Wednesday, 16 January 2013
This is a free weekly news & information update from Courage Center Handiham System. Our contact information is at the end, or simply email handiham@couragecenter.org for changes in subscriptions or to comment. You can listen to this news online.
MP3 audio stream:
http://www.handiham.org/audio/handiham.m3u
Download the 40 kbs MP3 audio to your portable player:
http://www.handiham.org/audio/handiham.mp3
Get this podcast in iTunes:

http://www.itunes.com/podcast?id=372422406
RSS feed for the audio podcast if you use other podcasting software:
http://feeds.feedburner.com/handiham
---
Welcome to Handiham World.
Noise abatement
Last week's topic was radio frequency interference from Part 15 devices. That struck a chord with Joe, N3AIN, who searched for and solved a persistent interference problem that had plagued his station. Joe explains:
Just read the lead story on part 15. It was really well written, and could have been written for me. As you know, living in the city, I have RFI from time to time from neighbors. Most of the time, I find it and they cooperate with me in getting it stopped. Unfortunately, this was not the case last month and after trying unsuccessfully for four months to get things solved with a belligerent neighbor on my own I had to turn it over to Laura Smith from ARRL and the FCC. I used to think Laura Smith didn't do much in the way of enforcement since she seems to have a lower profile than Riley Hollingsworth did when he had the job. Well, that wasn't the case, at least not for me. The FCC certainly got things taken care of and the noise is now gone.
Joe approached the problem in exactly the right way. He used a portable receiver to ascertain that there was an interfering signal and that it could be tracked. Usually portable receivers capable of AM and short-wave reception have directional ferrite bar loop antennas that produce nice sharp nulls in the direction of the noise source. He tracked the noise to a neighbor's house, politely informed them of the problem, and found the neighbor to be uncooperative. Joe then escalated the issue to the FCC and got results. This short paragraph cannot really convey the time and effort it took to deal with a noisy power adapter. As you might guess, the process is much more deliberate and must unfold in a logical, consistent fashion from start to finish. You must be knowledgeable about noise hunting, be patient and persistent, have a diplomat's manner when dealing with the owner of the noise source, and finally be willing to call in help from the FCC if necessary.
How obnoxious are these little consumer devices? Plenty!
Let's listen to a 4-cell battery charger that I use in my kitchen.
The radio I am using to receive is a Yaesu VX5R HT set to 1.895 MHz AM mode. Since the Yaesu does not have a ferrite bar antenna, I have to place the rubber duck antenna near the charger to pick up the noise. The charger has a circuit that blinks two LEDs on and off as the charger is active. The LEDs show a solid green when the charge is complete. Fortunately this device is in my own home and thus completely under my control. I can make sure it is on a circuit well away from my radios and unplug it if it does cause interference.
Interference problems are really common, so what do you think about approaching this topic on our Thursday evening Tech Net sessions? Each interference problem is unique, but the methodology for solving them does have some common practices. Let's share what has worked for us!
PS: Don't forget to ask me how I eliminated SSB and CW signals from getting into the audio of my TV set! Interference sometimes comes from ham radio instead of the other way around.
Patrick Tice, WA0TDA
Handiham Manager
---
Correspondence:


From the ARRL ARES® E-letter:
The ARRL has added a new "FM Only" category to ARRL VHF contests, starting with the January VHF Contest, which begins this Saturday, January 19. The contest starts at 1900 UTC and runs until Sunday night at 0359 UTC. You'll find lots of "weak signal" VHF operators using high power and sensitive antennas working hard to work your station on FM. No special gear, no big expense -- you can operate in this contest and possibly win a certificate using just the radios you already own.
Editor's note: If you are an ARRL member, one of their many excellent services is this ARES letter by Rick Palm, K1CE. Go to
www.arrl.org
and after you log in, go to your own account page and you can choose which newsletters to receive. I like this one because it is an easy way to stay current on public service news and events. Another one on my must-have list is the weekly ARRL Letter, which comes out on Thursdays. In other notable ARRL news,
www.arrl.org
is reporting that "2012 Marks All-Time High for Amateur Radio Licenses". It's true - according to the
http://www.ah0a.org/FCC/Graphs.html
website, the USA license total in 2012 reached 709, 575. This includes all license classes.
From Rich, W2VU, (CQ Magazine) who ran across this press release:
Kelvin Marsh, M0AID is bringing together resources for disabled radio amateurs in a new web site to be found at
www.active-elements.org
. Working with Quentin, GW3BV and Chris, G5VZ Kelvin is publishing accessibility evaluations of amateur radio equipment, spoken word manuals and audio demonstrations.
Kelvin says, "Blind and partially sighted radio amateurs often use standard equipment that might easily seem impossible to operate. They can be incredibly resourceful but do need to be informed about what's available. Amateurs with other disabilities also need to know if equipment is accessible or whether adaptations are available to make it so. Active Elements attempts to draw together experience and knowledge gained by disabled operators from all over the world and make it available to anyone with an interest."
Kelvin's team began work on the site during last autumn, building a range of evaluations, reviews and recordings plus links to resources available on other sites. The site is fully accessible and combines an attractive visual design with clear text while also being optimized for screen reader software like Window-Eyes or NVDA. Development of the site continues and the formal launch of Active Elements is planned for 1st March 2013. If you would like more information on Active Elements or would like to arrange an interview with Kelvin Marsh, please call Kelvin on +44(0)1823 412 087 or email
kelvin@qti.org.uk
Ken, KB3LLA, likes a link to the accessible Insignia HD radio:
Insignia Narrator, a Talking HD Radio from Best Buy for $99.99 [Shipped]
BestBuy.com
offers the Insignia Narrator, a Talking HD Radio for $99.99 with free shipping. The Narrator is the first IAAIS-certified HD Radio product, ergonomically designed for people who are visually impaired, with audible voice prompts and a wealth of niche programming, all in crisp CD-like digital sound. The Narrator eliminates the need to see the display. Audible voice prompts tell the user which button was pressed, and when the radio's functions are activated. Read more at:
http://www.blindbargains.com/bargains.php?m=7940
The Spaceweather.com letter and website are reporting a huge sunspot group now facing Earth:
One of the biggest sunspots of the current solar cycle, AR1654, is now facing Earth. If there is a flare today, the blast would be Earth-directed. Stay tuned to
http://spaceweather.com/
for the latest.
---
Handiham Nets are on on the air!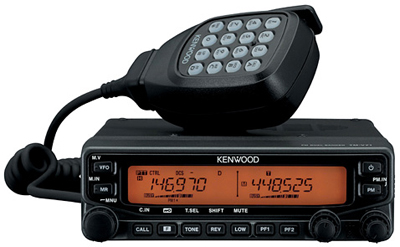 We are on the air daily at 11:00 USA Central Time, plus Wednesday & Thursday evenings at 19:00 USA Central Time.
Join us on the Thursday evening Handiham Radio Club TechNet. The frequency in the local Minnesota repeater coverage zone: 145.45 FM, negative offset with no tone and 444.65 MHz with 114.8 Hz tone in the Twin Cities of Minneapolis and St. Paul Minnesota. The UHF repeater will be heard more easily in the Eastern Twin Cities. You will find our daily net on the air at 11:00 hours USA Central Time, with a Sunday roundtable session for a change of pace. A Wednesday evening session at 19:00 hours USA Central Time also offers a chance to take a guess at a trivia question (offered by some Net Control Stations) and visit with your friends on the air. Ideal for those who can't make the daily morning session! Then Thursday evening at 19:00 hours return to the Tech net and learn something new.
EchoLink nodes:
Welcome to the NX0P repeater, 146.685 with a tone of 100Hz, Echolink node number 513917. The NX0P machine is near Albert Lea in far southern Minnesota, near the busy intersection of US Interstate highways 90 and 35.
*HANDIHAM* conference server Node 494492 (Our preferred high-capacity node.)
*VAN-IRLP*, node 256919
KA0PQW-R, node 267582
KA0PQW-L, node 538131
N0BVE-R, node 89680
Other ways to connect:
IRLP node 9008 (Vancouver BC reflector)
WIRES system number 1427
---
A dip in the pool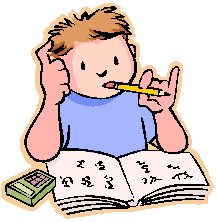 It's time to test our knowledge by taking a dip in the pool - the question pool, that is!

Let's go to the General Class pool:
G4C02 asks, "Which of the following could be a cause of interference covering a wide range of frequencies?"
Possible answers are:
A. Not using a balun or line isolator to feed balanced antennas
B. Lack of rectification of the transmitter's signal in power conductors
C. Arcing at a poor electrical connection
D. The use of horizontal rather than vertical antennas
The correct answer is C: Arcing at a poor electrical connection. Interference like this can easily be distinguished by its broad range of frequencies covered as well as its range, especially if it is on a power pole outdoors. The overhead distribution wires act as huge antennas, radiating noise from the bad connection for long distances. Tracking this kind of interference might also be a good topic for the Thursday Tech net.
Please e-mail
handiham@couragecenter.org
to comment.
---
This week @ HQ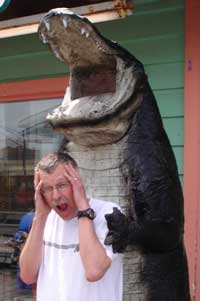 All January DAISY files are available in the DAISY section of the website following member login. Please let me know if you have trouble using the DAISY files, because this is an important member service and we want you to take advantage of it.
Another member service is the audio lectures for Technician, General, and Extra.
All courses are available on line for your use whenever you want to study or review. Teaching is done with thoughtful attention to descriptions for those who are blind, and we promote understanding concepts rather than simply memorizing the question pool. If you would like to use this service but do not understand how, please contact us. We can also put the audio lectures on your DAISY digital NLS cartridge if you prefer that method instead of downloading or streaming audio from the website. Our latest audio lectures cover concepts like resonance from the Extra Class course. Please join us in whatever course you need, and also please let us know if you would like a specific topic covered in our Operating Skills lecture series.
Don't forget that Courage Center is a registered non-profit and your gifts to Handihams are tax deductible. We appreciate your support!
Net information and news:
The official and most current net news may be found at:
http://www.handiham.org/nets
Change in address for equipment donations:
Please contact Pat, WA0TDA, before making any donation of equipment. My phone number is 763-520-0511 and my email address is
pat.tice@couragecenter.org
. The address is now the same as our postal mailing address. This should simplify our contact information.
Courage Center Handiham System
3915 Golden Valley Road
Golden Valley, MN 55422
Digital mailers are important:
If you do mail a digital cartridge to us, please be sure that it is an approved free matter mailer. Otherwise it will quickly cost us several dollars to package and mail out, which is more than the cost of the mailer in the first place. We don't have a stock of cartridges or mailers and not including a mailer will result in a long delay getting your request back out to you.
DAISY audio digests are available for our blind members who do not have computers
, playable in your Library of Congress digital player. Handiham members who use these players and who would prefer to receive a copy of the monthly audio digests on the special Library of Congress digital cartridge should send a blank cartridge to us in a cartridge mailer (no envelopes, please), so that we can place the files on it and return it to you via free matter postal mail. Your callsign should be on both the cartridge and the mailer so that we can make sure we know who it's from. Blank cartridges and mailers are available from
APH, the American Printing House for the Blind, Inc.
Digital Talking Book Cartridge Catalog Number: 1-02610-00, Price: $12.00
Digital Talking Book Cartridge Mailer Catalog Number: 1-02611-00, Price: $2.50
Order Toll-Free: (800) 223-1839.
The Library of Congress NLS has a list of vendors for the digital cartridges:

http://www.loc.gov/nls/cartridges/index.html
Get it all on line as an alternative: Visit the DAISY section on the Handiham website after logging in.
---
Stay in touch

Be sure to send Nancy your changes of address, phone number changes, or email address changes so that we can continue to stay in touch with you. You may either email Nancy at hamradio@couragecenter.org or call her at 763-520-0512. If you need to use the toll-free number, call 1-866-426-3442.
Handiham Manager Patrick Tice, WA0TDA, may be reached at handiham@couragecenter.org or by phone at 763-520-0511.
Mornings Monday through Thursday are the best time to contact us.
The Courage Handiham System depends on the support of people like you, who want to share the fun and friendship of ham radio with others. Please help us provide services to people with disabilities. We would really appreciate it if you would remember us in your estate plans. If you need a planning kit, please call. If you are wondering whether a gift of stock can be given to Handihams, the answer is yes! Please call Walt Seibert, KD0LPX, at 763-520-0532 or email him at walt.seibert@couragecenter.org.
Call 1-866-426-3442 toll-free. -- Help us get new hams on the air.
Get the Handiham E-Letter by email every Wednesday, and stay up-to-date with ham radio news.
You may listen in audio to the E-Letter at

Handiham Weekly E-Letter in MP3 format


Email us to subscribe:
hamradio@couragecenter.org
That's it for this week. 73 from all of us at the Courage Handiham System!
Pat, WA0TDA
Manager, Courage Handiham System
Reach me by email at:
handiham@couragecenter.org

Nancy, Handiham Secretary:
hamradio@couragecenter.org

ARRL is the premier organization supporting amateur radio worldwide. Please contact Handihams for help joining the ARRL. We will be happy to help you fill out the paperwork!

The weekly e-letter is a compilation of software tips, operating information, and Handiham news. It is published on Wednesdays, and is available to everyone free of charge. Please email handiham@couragecenter.org for changes of address, unsubscribes, etc. Include your old email address and your new address.